The VersaDrop is a configurable drop down module for use with 4" wheels. This product was designed to work with the VersaFrame System, allowing all teams, regardless of their resources the ability to create the popular Butterfly and Octocanum drivetrains. Teams have the ability to design their own actuated drivetrain solution with the VersaDrop.
Articulated "Butterfly" Drive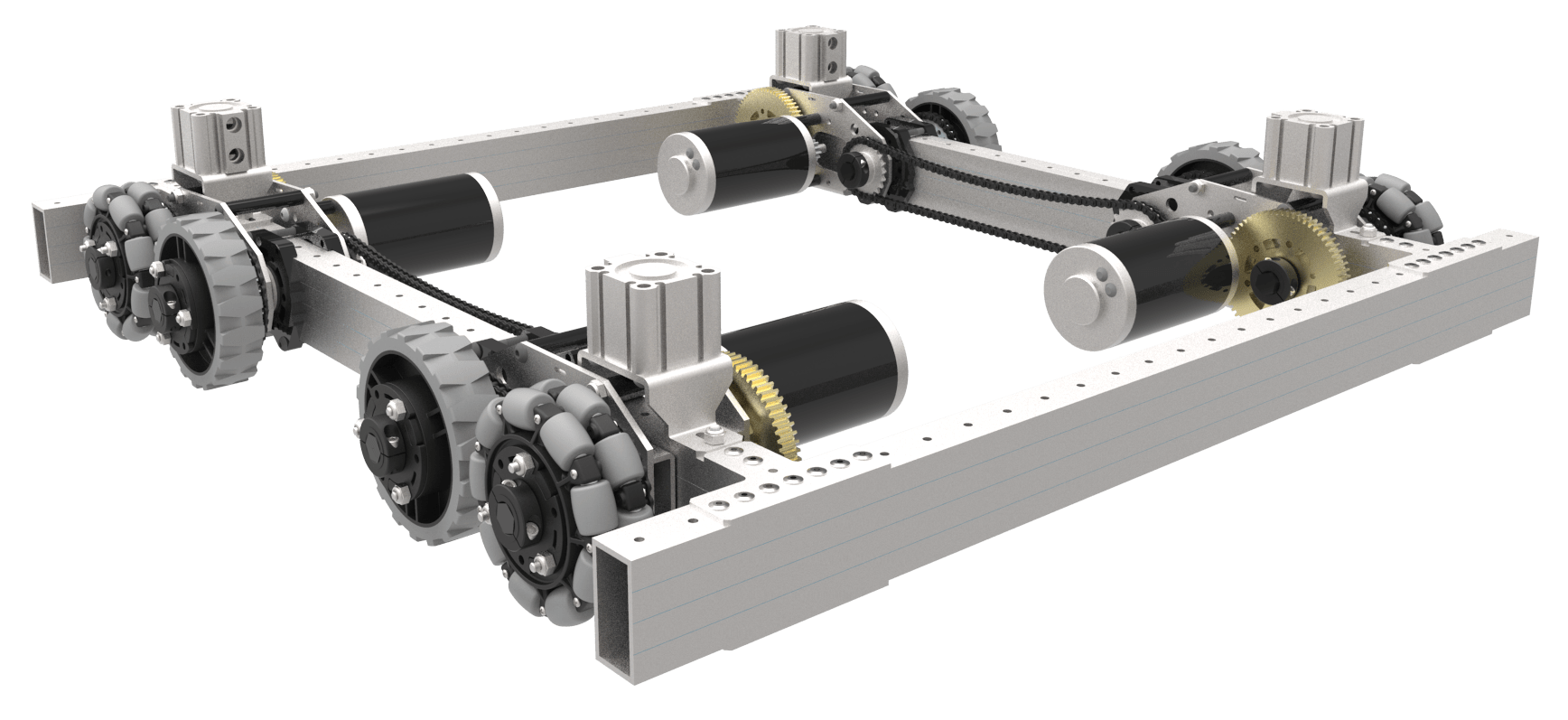 6-Wheel Drive with Drop Omni Wheels

Articulated "Octocanum" Drive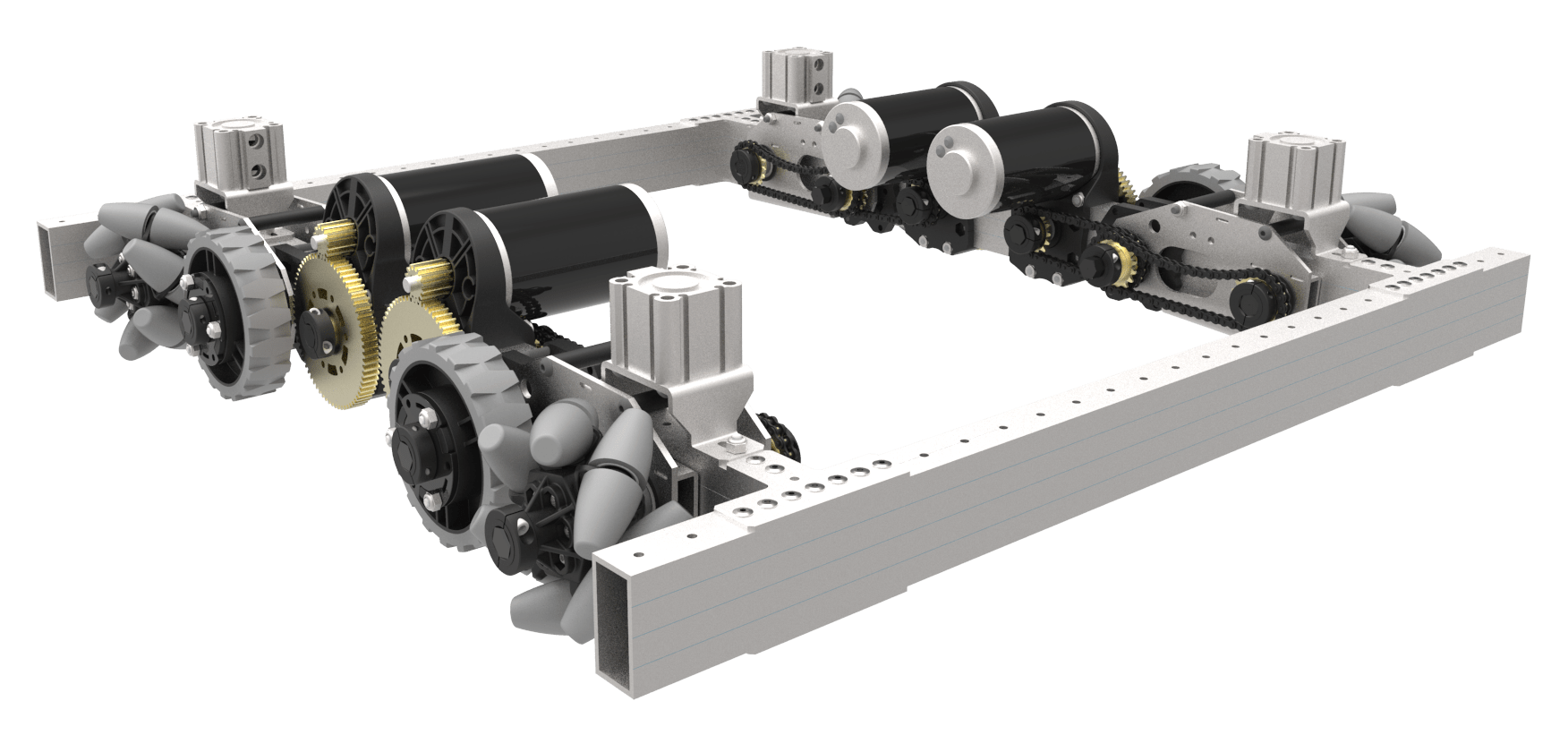 (1) VersaDrop Pivot
(2) VersaDrop - Tube Brace
(1) VersaDrop Cylinder mount
(2) VersaDrop Module Spacers
(2) Motor Mount Spacers
(4) Button head screw - .250-20 x 0.375
(2) Button head screw - #10-32 x 2.500
(3) Button head screw - #8-32 x .500
(2) Socket head screw - #10-32 x 1.750
(3) #8-32 Nylock Nut
(2) #10-32 Nylock Nut
(1) 1/16" Acetal Spacer 1/2" Hex (10-pack)
(1) Pancake Pneumatic Cylinder, 32mm Bore, 15mm Travel
Module Travel: Pivoting wheel goes from 0.437" down to 0.200" up


Lifting force: 75lbs per module at 60PSI


Note: VersaDrop Cylinders use 1/8" NPT fittings
Click the button next to a file to view it in your browser.