Classroom & Competition Kits
Cortex Classroom and Competition Robotics Kits are complete solutions designed for use in a daytime classroom or for a team involved in a competitive robotics program. Use these kits to start teaching with VEX Robotics, from the basics of engineering, robotics and design all the way up to a semester-ending classroom competition. If you're fielding a competitive robotics team outside the classroom, these kits include the most popular items used to design and build VEX competition robots.

We recommend one kit per each group of 2-6 students.
C&C Mechatronics Kit

The Classroom and Competition Mechatronics Kit provides for a focus on mechanical functions and advanced mechanisms using our most popular mechanical and structure equipment.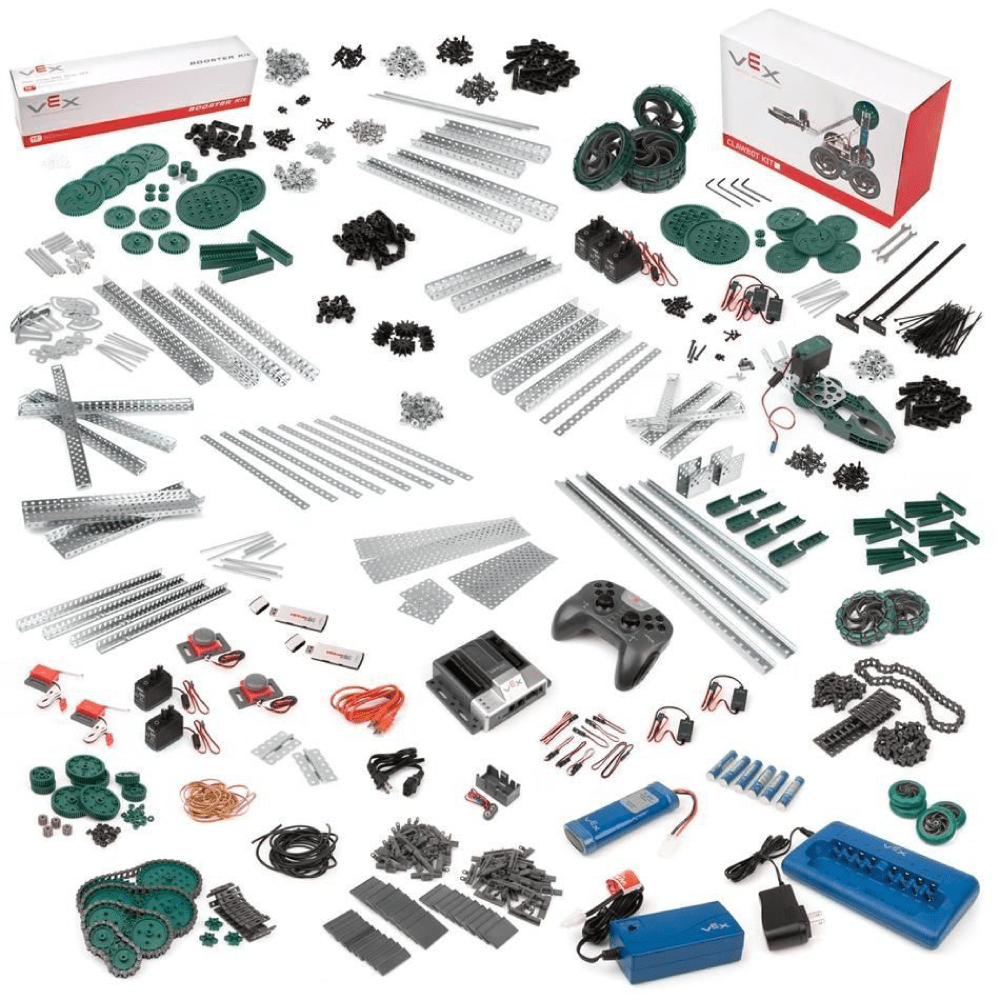 C&C Programming Kit

The Classroom and Competition Programming Kit allows for a focus on computer science and autonomous programming by including advanced sensors.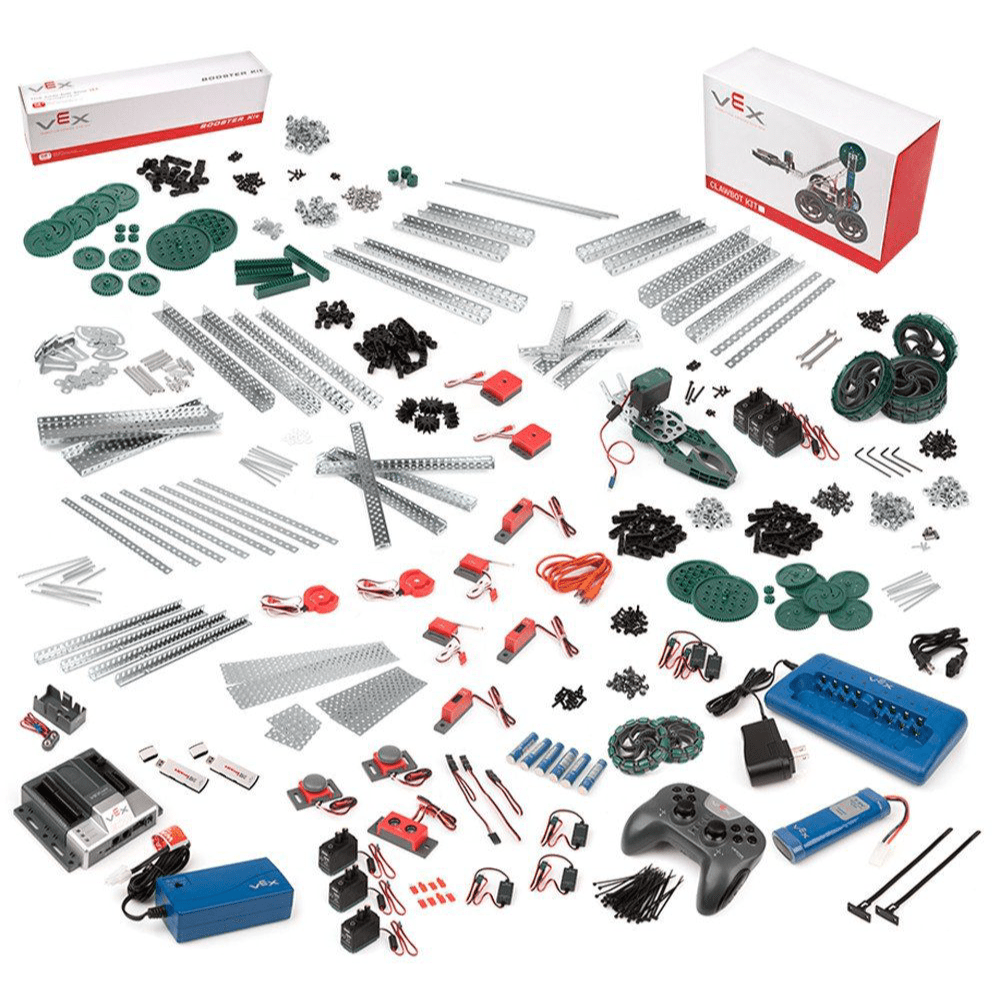 VEX Cortex Super Kit

The Cortex Classroom Super Kit engages students by bringing math, engineering, and computer science classes to life through hands-on building and programming.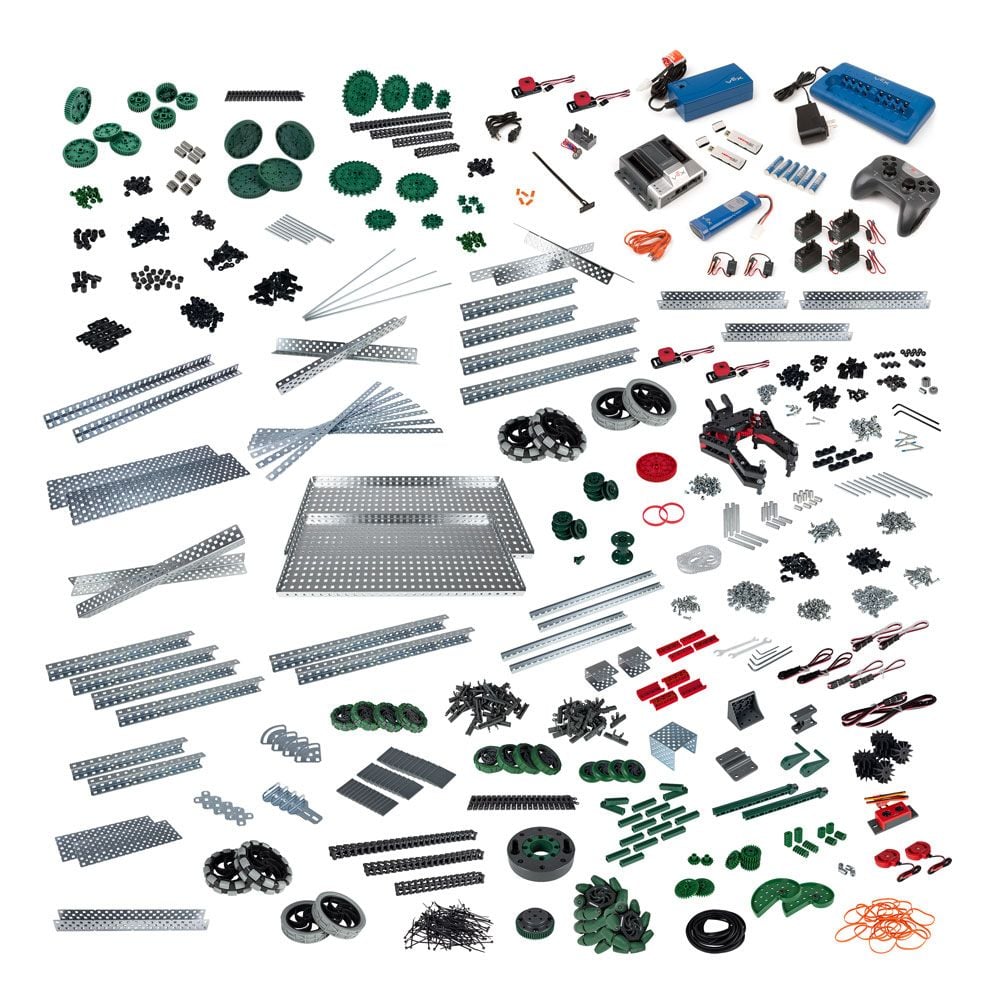 Includes:

✓ V5 Clawbot Robot Kit (4 motors included)
✓ VEXnet System Bundle
✓ Robot Battery, Joystick Batteries and Chargers
✓ Additional Motion Kits
✓ Additional Structure Kits
✓ Additional Sensors