Because that wheel isn't going to drive itself. Give your motors something to turn with VEX V5 Drive Shafts.
Want a smoother ride? Use Bearings and Shaft Collars to keep your mechanisms and wheels moving smoothly, and locked into place.
Use spacers if certain parts of your robot need to be properly positioned, or you need to add space between metal.
VEX V5 Square Drive Shafts have rounded corners which allow them to easily spin in a round hole, while locking into a square hole. Insert these into a motor to power all of your applications.
Lengths: 2", 3", and 12"
Use the 12" to make your own custom length shafts
Works with motors, wheels, gears, and bearings
Shaft Couplers are the same length as old VEX clutches, allowing 2-Wire Motors to be used in places that previously had a clutch without changing shaft length.
Makes replacing 3-Wire Motors quick and simple
Placement between motor and drive shaft makes changing shafts easier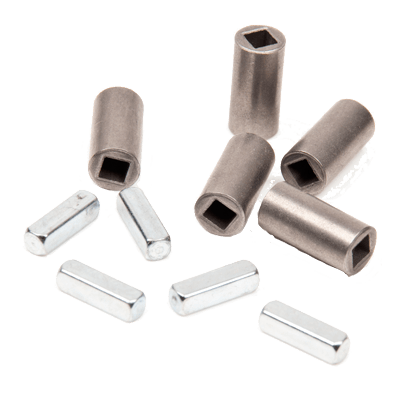 ---
Clamping Shaft Collars use standard VEX V5 screws and nuts to maintain a tight lock without scratching or damaging the shaft.
Designed specifically for VEX V5 Drive Shafts
Standard VEX V5 screws use a 3/32" allen key
Clamping collar is easily adjustable without damaging shaft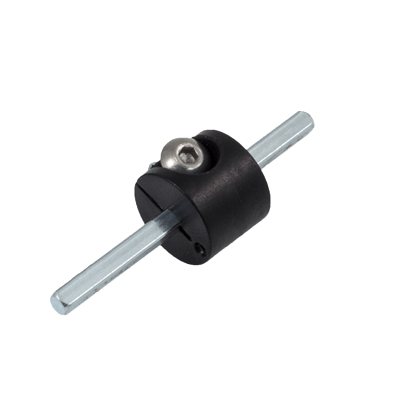 ---
Rubber Shaft Collars easily slide onto VEX V5 0.125" shafts. Friction between the rubber collar and steel shaft keeps wheels and gears from sliding off.
Designed specifically for VEX V5 Drive Shafts
---
The Drive Shaft Bar Lock is the metal version of the shaft locking part. It includes three locations for square shafts.
Extremely strong
Made from cold rolled steel, 0.046" thick, zinc plated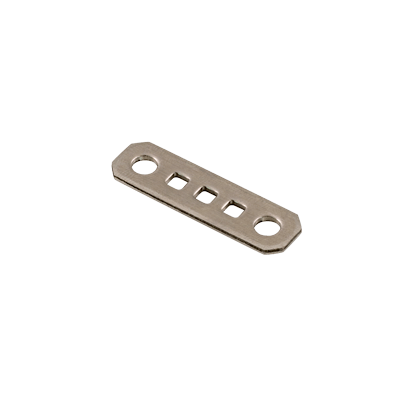 ---
Shaft Collars lock to drive shafts, keeping wheels and gears from sliding along the shaft. Collars fit around Drive Shafts and can be fastened in place using a set screw.
Designed specifically for VEX V5 Drive Shafts
Set screw uses the same Hex Key as the 6-32 Motor Screws
1/4" Pitch Acetal Bearings are specifically designed to mount to VEX V5 1/4" Pitch Metal. Use them with other components from the VEX V5 Motion Subsystem to create intricate and compact mechanisms.
Discontinued. Available while supplies last.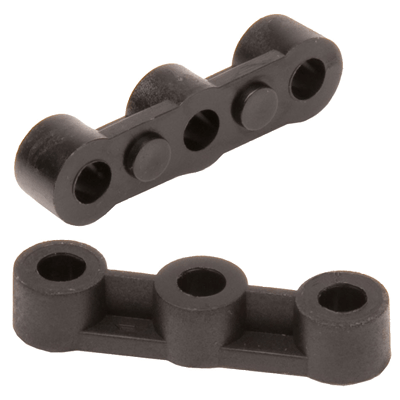 ---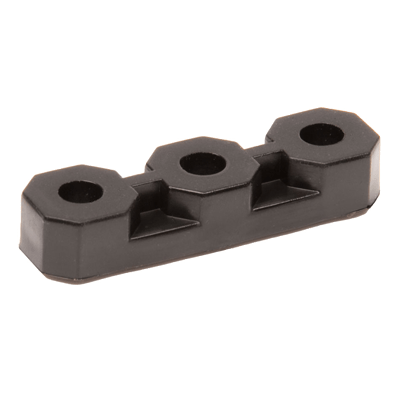 ---
The Bearing Attachment Rivets make mounting Flat Bearings onto VEX V5 structural component easy. Reusable; simply push the pin out from the back side.
Speed up robot assembly
50 ea of the Bearing Attachment Rivets
Reusable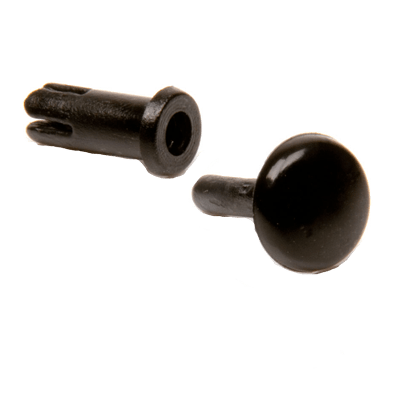 ---
Pillow Block Bearings mount on a piece of structure and supports a shaft which is offset either above, below, or to the side of the structure. Lock Bars allow any VEX V5 component to be "locked" to a shaft so that it will spin with the shaft.
Pillow Block Bearings mount on a piece of structure to support a shaft
Lock Bars allow VEX V5 components to be "locked" to a shaft
These items are not sold separately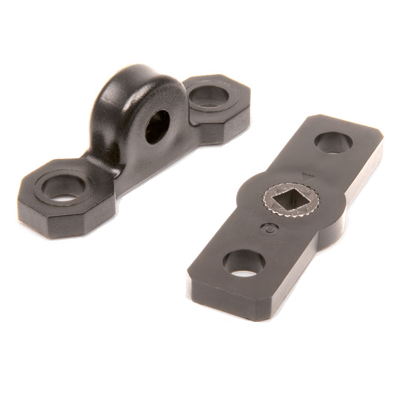 A Spacer is used to create a space between two objects, often to properly position them. Available in various lengths.
Eliminate slop on shafts
Add space between metal parts
Plastic and Nylon options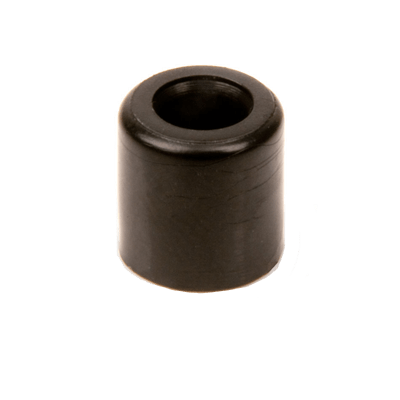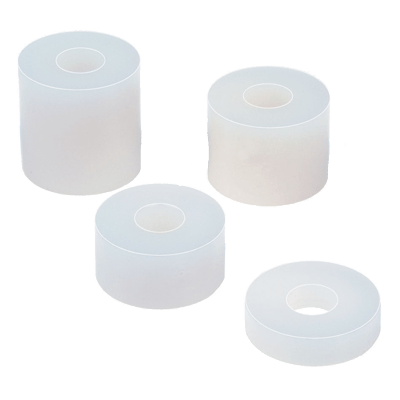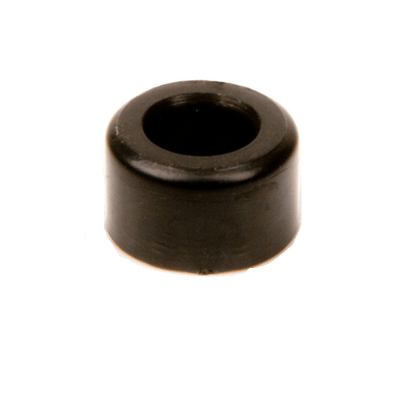 ---
A Washer is a thin disk with a hole used to distribute the load of a threaded fastener. VEX V5 washers fit on all VEX V5 screws and VEX V5 shafts.
Steel washers are a good all-purpose washer.
Teflon has low friction. Use on shafts where metal rubs on metal.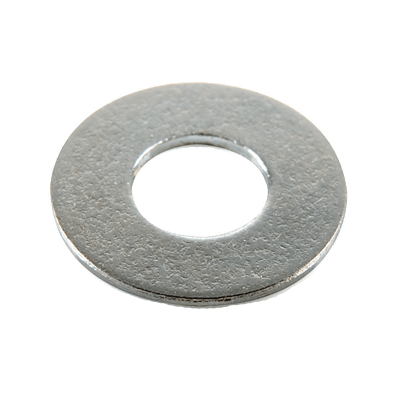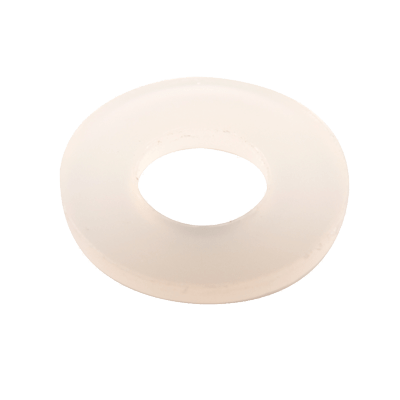 2" & 3" Drive Shaft Pack (276-2011)
(4) 2" Shafts
(4) 3" Shafts

12" Drive Shaft (4-pack) (276-1149)
(4) 12" Shafts
Short Capped Shaft Add-On Pack (228-7457)
(4) 1" Pitch Capped Shaft
(4) 1.5" Pitch Capped Shaft
(4) 2" Pitch Capped Shaft
(4) 2.5" Pitch Capped Shaft
Long Capped Shaft Add-On Pack (228-7458)
(2) 3" Pitch Capped Shaft
(2) 3.5" Pitch Capped Shaft
(2) 4" Pitch Capped Shaft
(2) 4.5" Pitch Capped Shaft
(2) 5" Pitch Capped Shaft
(1) 5.5" Pitch Capped Shaft
(1) 6" Pitch Capped Shaft
Shaft Coupler [5-pack] (276-1843)
(5) Shaft Coupler
(5) Motor Post
Clamping Shaft Collar [10-Pack] (276-3891)
(10) Clamping Shaft Collar
(10) #8-32 x 0.5" Button Head Screw
(10) #8-32 Nylock Nut

Star Drive Clamping Shaft Collar [10-Pack] (276-6101)
(10) Clamping Shaft Collar
(10) #8-32 x 0.5" Star Drive Screw
(10) #8-32 Nylock Nut

Rubber Shaft Collar [30-Pack] (228-3510)
(30) Rubber Shaft Collars

Drive Shaft Bar Lock [8-pack] (275-1065)
(8) Drive Shaft Bar Lock

Shaft Collar [16-pack] (276-2010)
(16) Shaft Collars with Set Screws

#8-32 x 0.125" Set Screw [32-pack] (276-2385)
(32) Replacement Shaft Collar Set Screws

1/4" Pitch Flat Bearings [10-pack] (276-2179)
(10) Flat Bearings

Bearing Flat [10-pack] (276-1209)
(10) Flats Bearing

Bearing Attachment Rivet [50-pack] (276-2215)
(50) Bearing Attachment Rivets

Pillow Block Bearing & Lock Bar Pack (276-2016)
(6) Bearing Blocks
(4) Lock Bar

4.6mm Plastic Spacer [20-pack] (276-2018)
(20) 4.6 mm Plastic Spacer

8mm Plastic Spacer [20-pack] (276-2019)
(20) 8 mm Plastic Spacer

0.375" OD Nylon Spacer Variety Pack (276-6340)
(10) 3/8" OD x #8 Nylon Spacer, 0.125"
(10) 3/8" OD x #8 Nylon Spacer, 0.250"
(10) 3/8" OD x #8 Nylon Spacer, 0.375"
(10) 3/8" OD x #8 Nylon Spacer, 0.500"

Nylon Spacer Variety Pack (275-1066)
(10) 1/2" OD x #8 Nylon Spacer, 0.125"
(10) 1/2" OD x #8 Nylon Spacer, 0.250"
(10) 1/2" OD x #8 Nylon Spacer, 0.375"
(10) 1/2" OD x #8 Nylon Spacer, 0.500"

Teflon Washer [25-pack] (275-1025)
(25) Teflon Washers

Steel Washer [200-pack] (275-1024)
(200) 8mm Steel Washers
Teflon Washer [25-pack] (275-1025)

Size: 0.173" ID, 0.375" OD, 0.04" thick
Steel Washer [200-pack] (275-1024)
Size: 0.172" ID, 0.375" OD, 0.032" thick
Drive Shaft 2" & 3" Pack (276-2011)
Drive Shaft 2": 0.011 lbs (4.99 grams)
Drive Shaft 3": 0.013 lbs (5.80 grams)
Drive Shaft 12" (4-pack) (276-1149)
Weight - 0.048 lbs (21.9 grams)
Shaft Coupler [5-pack] (276-1843)
Shaft Coupler: 0.004 lbs (1.814 grams)
Motor Post: 0.002 lbs (0.907 grams)

1/4" Pitch Bearing Flat [10-pack] (276-2179)
Weight: 0.0036 lbs (1.63 grams)
Bearing Flat [10-pack] (276-1209)
Weight: 0.0036 lbs (1.63 grams)

Bearing Attachment Rivet [50-pack] (276-2215)
Weight: 0.0005 lbs (0.0226 grams)
2" & 3" Drive Shaft Pack (276-2011)
Compatible with all VEX Motion Products


12" Drive Shaft (4-pack) (276-1149)
Compatible with all VEX Motion Products

Long Capped Shaft Add-On Pack (228-7458)
Compatible with all VEX Motion Products

Long Capped Shaft Add-On Pack (228-7458)
Compatible with all VEX Motion Products

Shaft Coupler [5-pack] (276-1843)
Compatible with 2-Wire Motor 269, 2-Wire Motor 393 & All VEX V5 Shafts

Star Drive Clamping Shaft Collar [10-Pack] (276-3891)
Compatible with VEX V5 Shafts (Square bars) 0.125" (3.175mm)
Use with T15 Star Screwdriver

Clamping Shaft Collar [10-Pack] (276-6101)
Compatible with VEX V5 Shafts (Square bars) 0.125" (3.175mm)
Use with #8-32 Hex Screwdriver

Rubber Shaft Collar [30-Pack] (228-3510)
Compatible with VEX V5 Shafts (Square bars) 0.125" (3.175mm)

Star Drive Shaft Collar [16-pack] (276-6103)
Compatible with VEX V5 Shafts (Square bars) 0.125" (3.175mm)
Use with T8 Star Screwdriver

Shaft Collar [16-pack] (276-2010)
Compatible with VEX V5 Shafts (Square bars) 0.125" (3.175mm)
Use with #6-32 Hex Screwdriver

#8-32 x 0.125" Set Screw [32-pack] (276-2385)
Compatible with VEX V5 Shafts (Square bars) 0.125" (3.175mm)


Flat Bearing [10-pack] (276-1209)
Compatible with VEX V5 Shafts (Square bars) 0.125" (3.175mm)

Bearing Attachment Rivet [50-pack] (276-2215)
Compatible with Acetal Bearing Flats (276-1209)

Pillow Block Bearing & Lock Bar Pack (276-2016)
Compatible with VEX EDR Shafts (Square bars) 0.125" (3.175mm)

4.6mm Plastic Spacer [20-pack] (276-2018)
Spacers fit all VEX EDR screws and shafts

8mm Plastic Spacer [20-pack] (276-2019)
Spacers fit all VEX EDR screws and shafts

0.375" Nylon Spacer Variety Pack (276-6340)
Spacers fit all VEX EDR screws and shafts

0.50" Nylon Spacer Variety Pack (275-1066)
Spacers fit all VEX EDR screws and shafts

Teflon Washer [25-pack] (275-1025)
Washers fit all VEX EDR screws and shafts

Steel Washer [200-pack] (275-1024)
Washers fit all VEX EDR screws and shafts