Give your driver the chance to see things from the robot's perspective. The Vision Sensor is capable of detecting up to 7 colors at once, including multi-colored objects. Connect a phone or tablet to the Vision Sensor through built-in WiFi to stream a live feed of your robot's view to your device.
Other features include:
Tracks up to seven individual colors at once
Analyze objects for advanced tracking and path planning
Built-in Wi-Fi radio
Compatible with VEX IQ
The Vision Sensor provides a robot with new capabilities and allows for expanded learning. It uses a dual ARM M4/M0 processor for object detection at 50Hz. At its most basic mode it tells you where a colored object is located. The location's X value gives you the position right and left. When the camera is tilted down, the Y value gives you the distance to the object, with a little basic trigonometry on your part.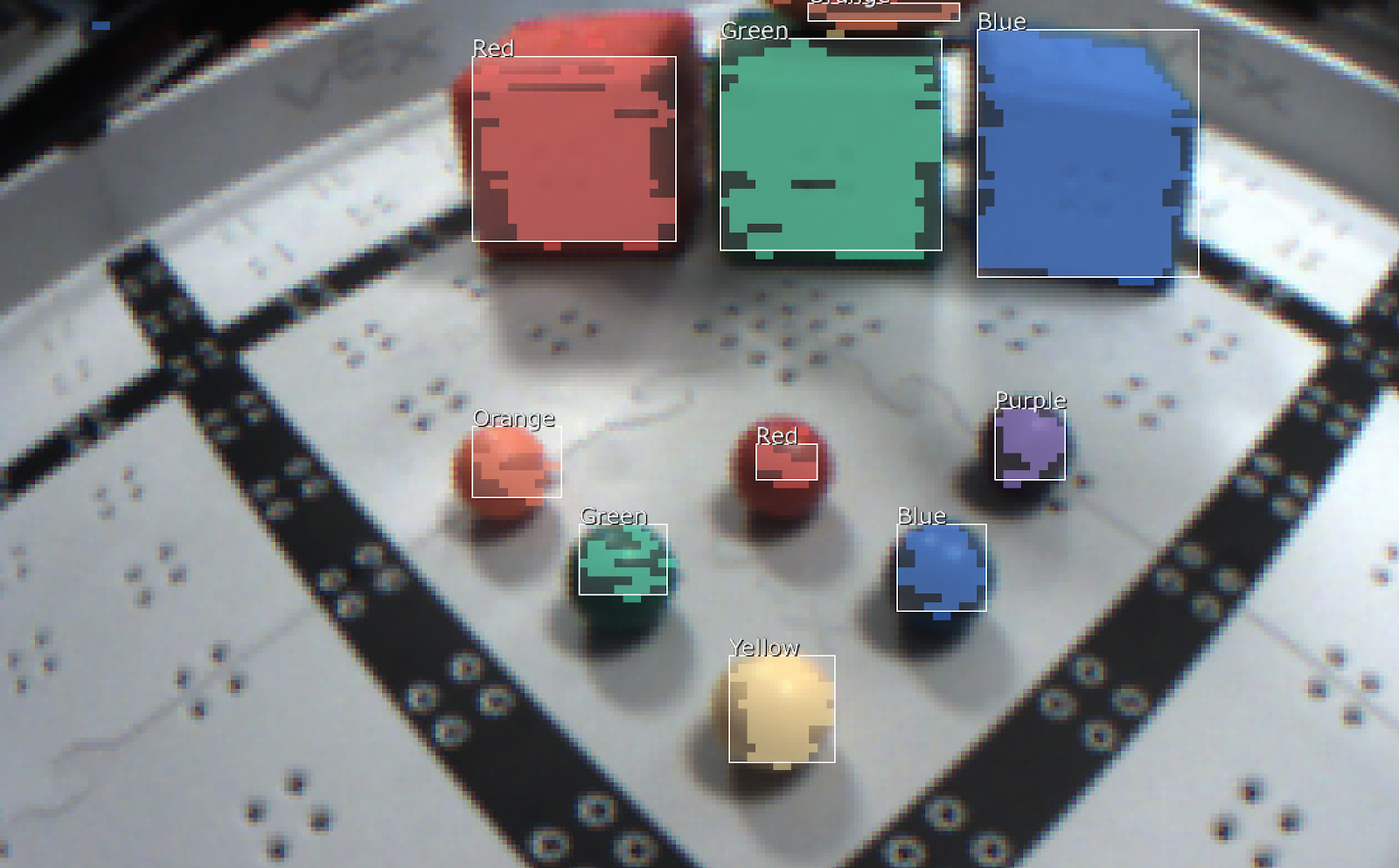 More Information
Product Specs

 
V5 Vision Sensor Specifications
Vision Framerate
50 Frames per Second
Color Signatures
7 independent colors
Color Codes
2, 3, or 4 color signatures per color code
Image Size
640 x 400 Pixels
Microcontroller
Dual ARM Cortex M4 and M0
Connectivity
V5 Smart Port
VEX IQ Smart Port
USB Micro
Wireless
2.4 GHz 802.11 Wi-Fi Direct Hotspot with built in webserver.
Wi-Fi video streaming is 15 to 20 Frames per Second
Compatibility
Any device with Wi-Fi and a browser
Size
2.495" x 2.125" x 0.89"
(63.4 mm x 54 mm x 22.6 mm)
Weight
0.77 lbs (350 g)
(1) Vision Sensor
Click the button next to a file to view it in your browser.