The path towards a passion for STEM starts early.
Elementary and middle school is the most formative time in a young student's life. The best way to instill a lifelong interest in the areas of Science, Technology, Engineering, and Math (STEM) is to provide a fun, engaging, and hands-on opportunity to explore and experience it for themselves.
By its nature, the study of robotics inherently incorporates all four pillars of STEM. VEX IQ is a snap-together robotics system designed from the ground up to provide this opportunity to future engineers of all skill levels. By packaging advanced concepts into an accessible package, the system also naturally encourages teamwork, problem solving, and leadership for students as young as second grade!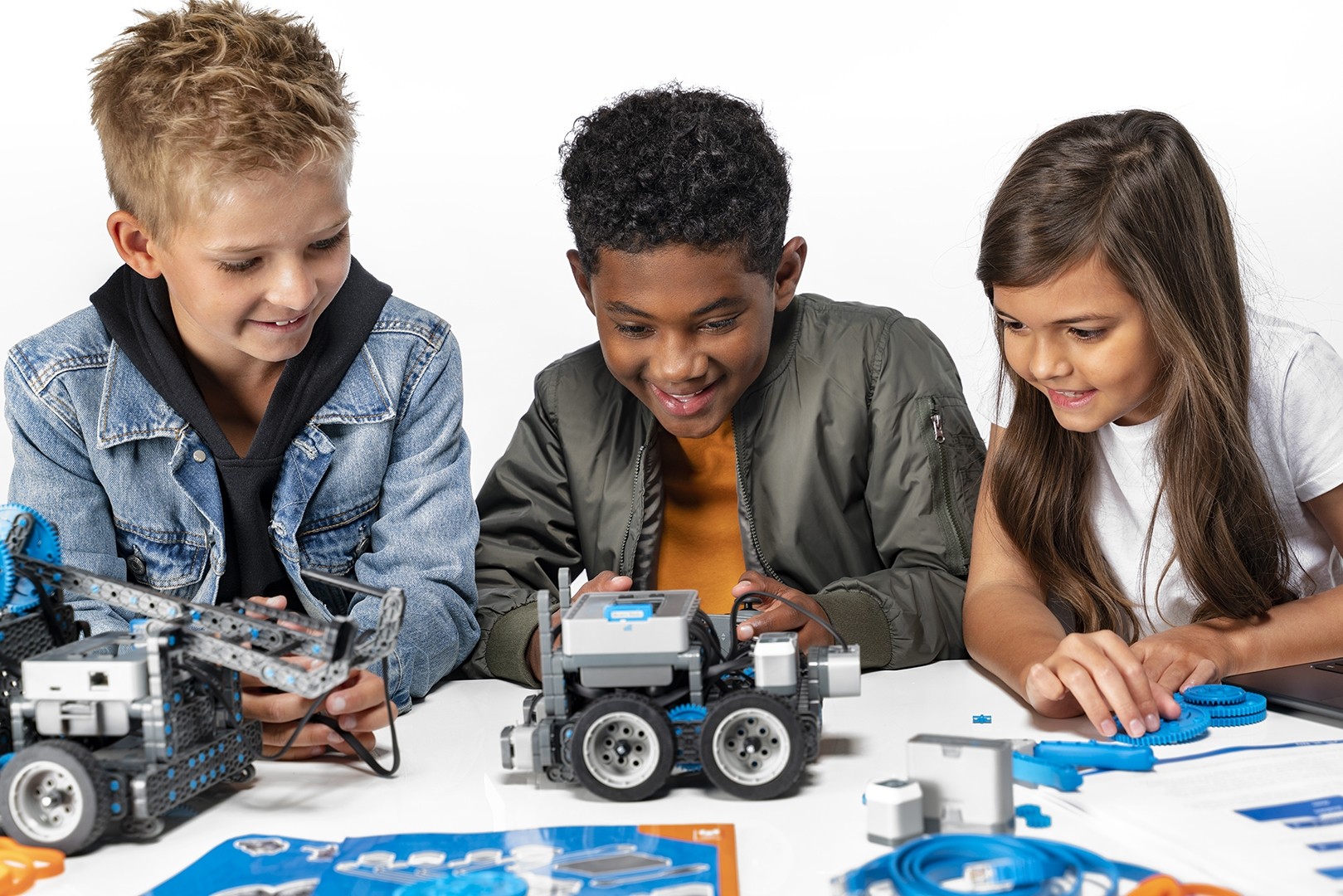 In the Classroom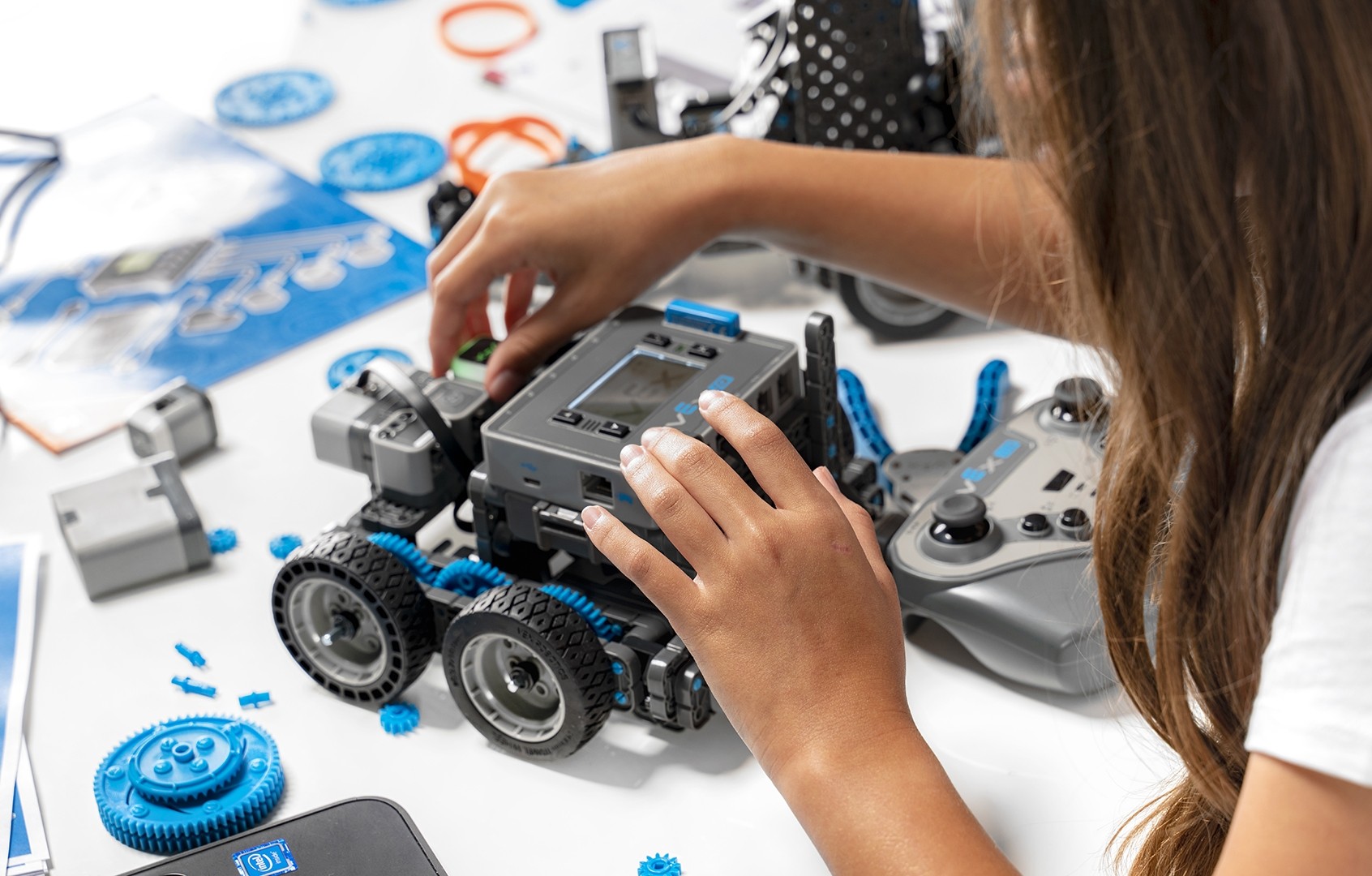 The VEX Certification System demonstrates to other educators that VEX certified educators understand the fundamentals of using and implementing VEX Robotics. The VEX Certification System also allows REC Foundation volunteers to demonstrate competency in various aspect of running a REC Foundation event.
In addition to the lessons in the training courses, users will also have the opportunity to take practice exams, ensuring that they are completely prepared for the certification exam.
VEXcode
From elementary school through college, VEXcode is a coding environment that meets students at their level. The intuitive layout of VEXcode allows students to get started quickly and easily. VEXcode is consistent across Blocks and Text, across VEX IQ and VEX V5. As students progress from elementary, middle, and high school, they never have to learn a different blocks, code, or toolbar interface. As a result, students can focus on creating with technology, not trying to navigate a new layout.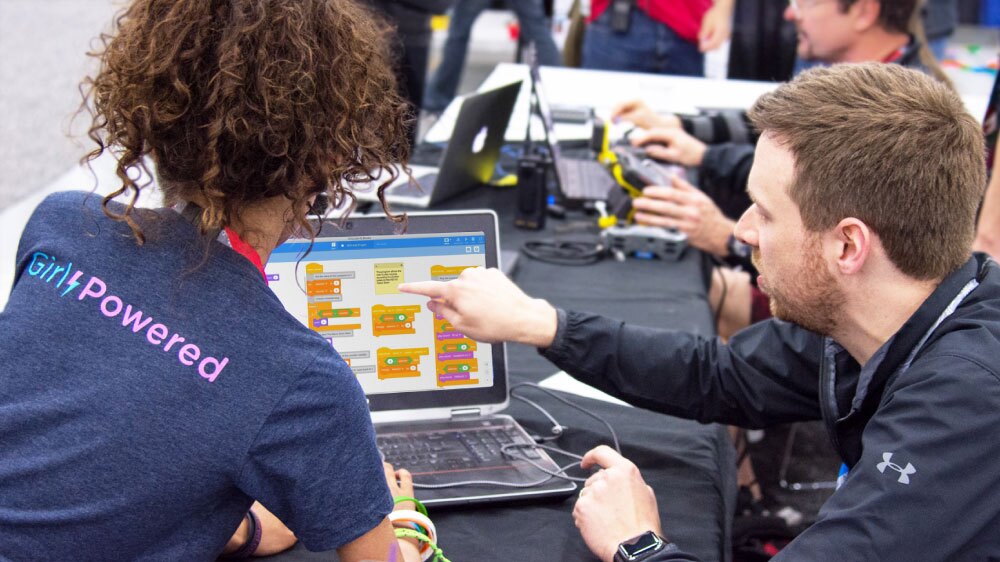 Drive Forward is the New Hello World
We all know that robots attract kids to learn. VEX Robotics and VEXcode are providing opportunities for students of all ages to participate in learning the code that makes these robots work. VEX makes computer science come to life through collaborations, hands-on projects, and engaging experiences. From classrooms to competitions, VEXcode helps to create the next generation of innovators.
Classroom to Competition
In the VEX IQ Challenge, presented by the Robotics Education & Competition Foundation, teams of students are tasked with designing and building a robot to play with other teams in a game-based engineering challenge. Classroom STEM concepts are put to the test as students learn lifelong skills in teamwork, leadership, communications, and more. Tournaments are held year-round at the regional, state, and national levels and culminate at the VEX Robotics World Championship each April!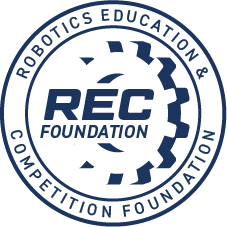 The Robotics Education & Competition (REC) Foundation seeks to increase student interest and involvement in science, technology, engineering, and mathematics (STEM) by engaging students in hands-on sustainable and affordable curriculum-based robotics engineering programs across the U.S. and internationally.
In addition to operating and supporting competitions for some of the world's leading robotics platforms and organizations, including VEX, TSA, and BEST Robotics, the foundation also provides program support and
workshops focused on technology and professional development for educators. The REC Foundation is a US-registered 501(c)(3) non-profit educational organization.
For more information, visit the REC Foundation website at http://www.roboticseducation.org.