A STEM Solution for All
By the time they reach high school, most students have already decided whether or not they think science and math are 'cool'. That's where we come in. The VEX Continuum begins with Kindergarten and spans through career. With VEX 123, Kindergartners are introduced to educational robotics, and are given the opportunity to see how fun STEM learning can be. Starting with intuitive tool-less systems, then snapping together robots and graduating to advanced metal robots, VEX Robotics can unlock a curiosity and a passion that will stay with them for a lifetime.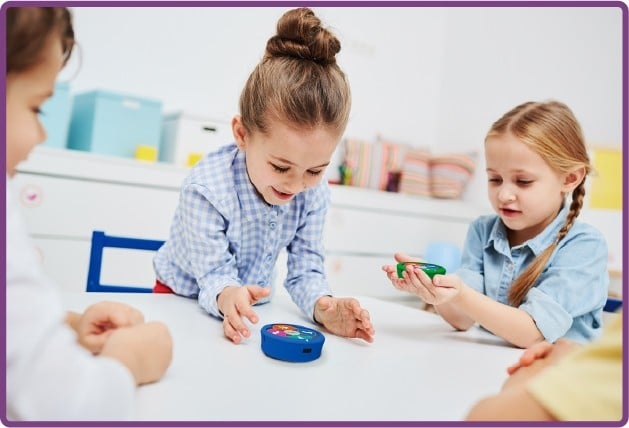 Grades Pre-K+
VEX 123 is an interactive, programmable robot that takes Computer Science and Computational Thinking off of the screen and brings them into students' hands. For those just entering school, these thinking skills provide a new and exciting way to learn math, express ideas, and communicate with their friends. They begin to become creators— as opposed to just consumers — of technology.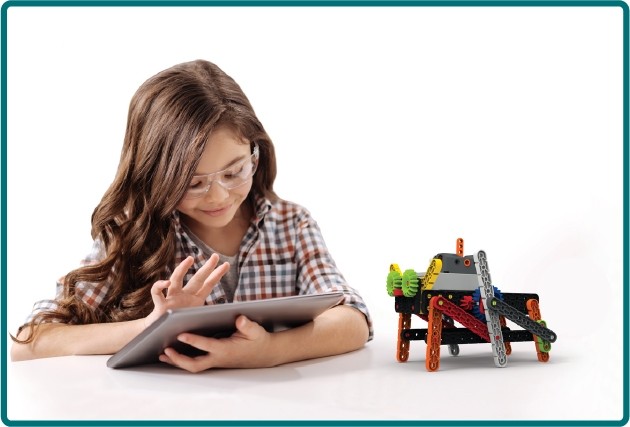 Grades 3+
Affordable STEM construction system that taps into children's natural inquisitiveness. VEX GO utilizes the VEX plastic construction system but adapted for elementary students. The approachability of VEX GO allows young students to investigate, tinker, explore, make mistakes and try again. VEX GO fosters critical learning at an age when young minds are still open to their full potential.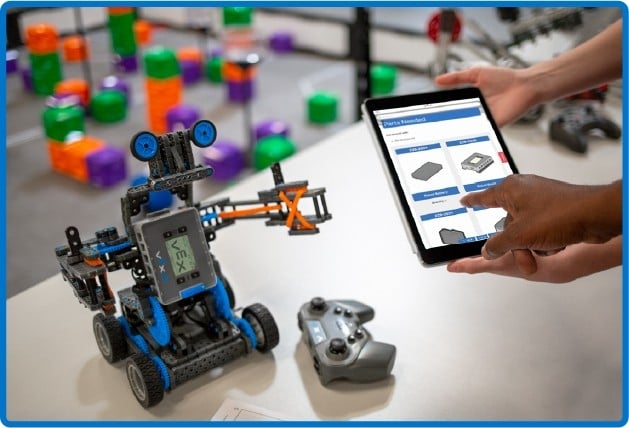 Grades 6+
VEX IQ encourages creativity through its easy-to-use construction system and approachable technology. VEX IQ is a snap-together robotics system designed from the ground up to provide novice users the chance to find success quickly, while still being able to constantly challenge more advanced users.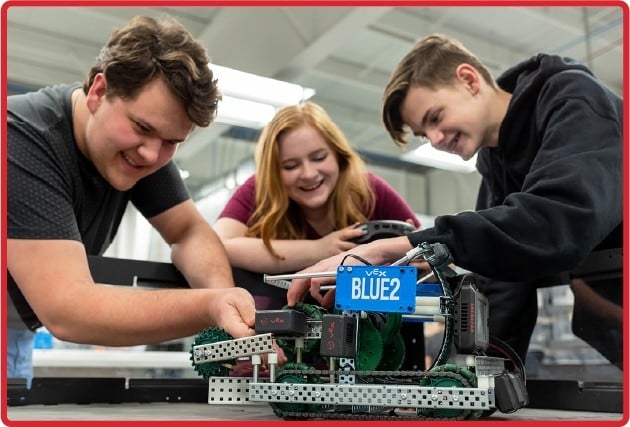 Grades 9+
VEX V5 and EXP contain cutting-edge technology adapted by our experts to work seamlessly in both classrooms and competitions. These system includes versatile elements that take the frustration out of engineering for novice users, while still providing experienced users with endless design possibilities.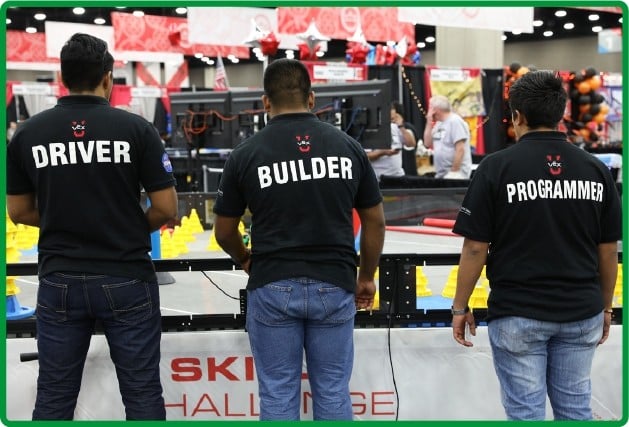 Engineered by FIRST Veterans, for FIRST teams. Our products are designed so that students can easily integrate them into their robots, thereby allowing them to focus on the important design and creative processes of the build season. Find out more about how VEXpro is taking competition robotics to a whole new level of quality and performance.