VEX GO
Teach STEM through fun, hands-on 40-minute activities.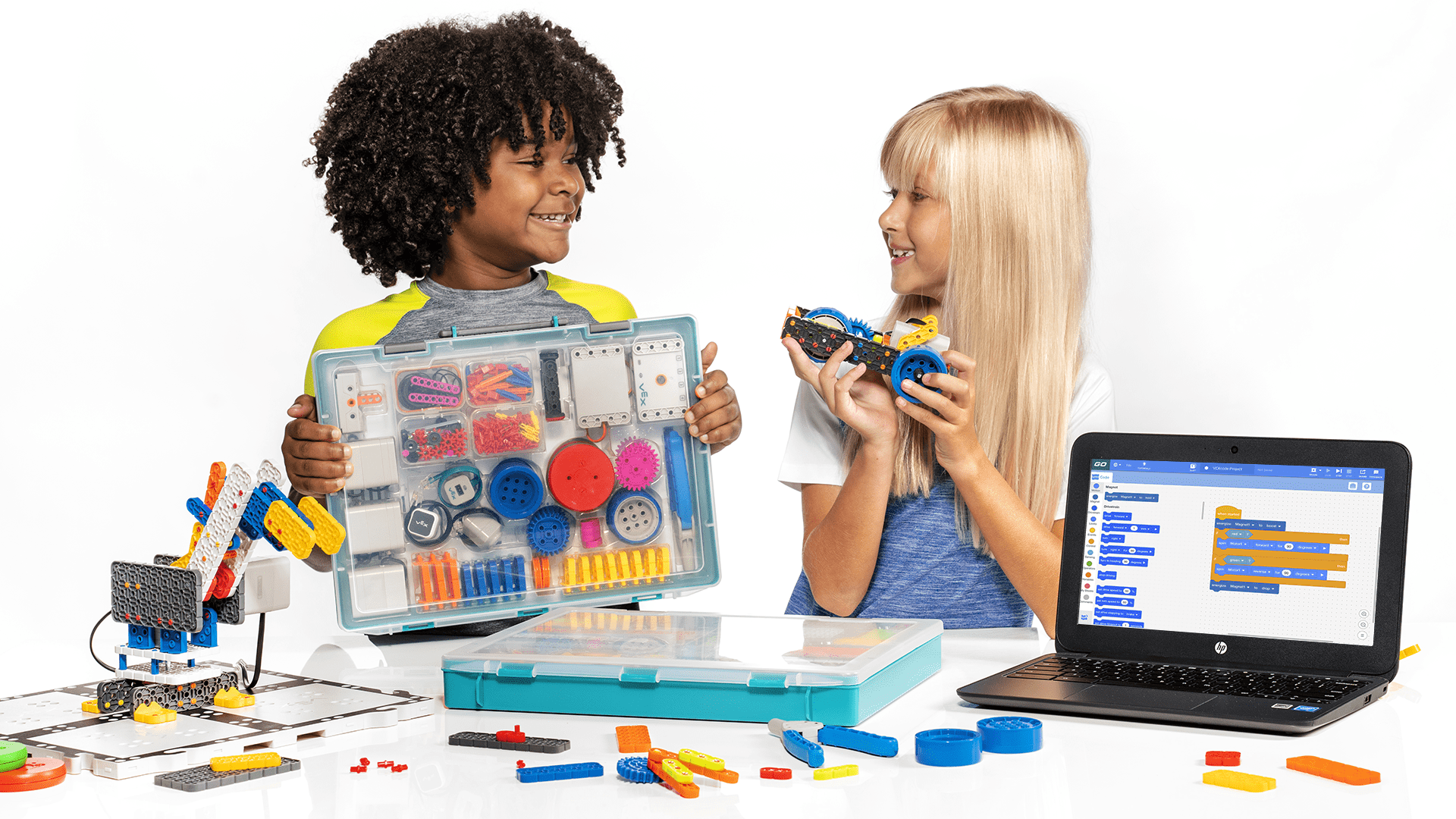 Empower Your Elementary Students by Building and Coding a Robot within Minutes
Meet VEX GO. An affordable construction system that teaches the fundamentals of STEM through fun, hands-on activities that help young students perceive coding and engineering in a fun and positive way!
---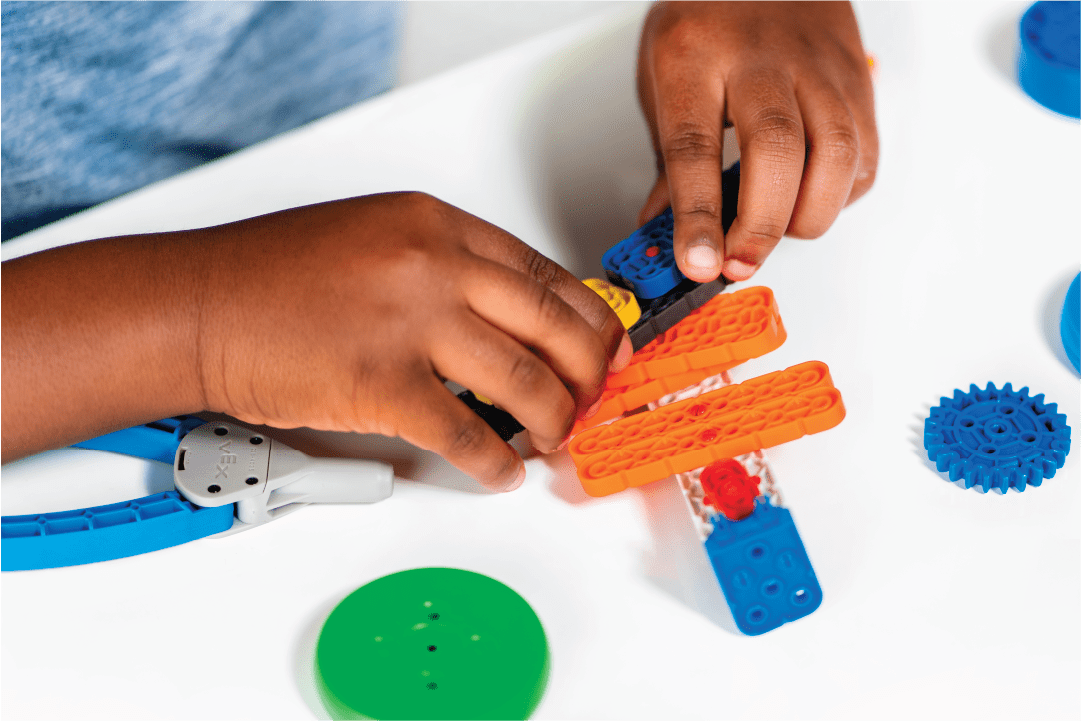 Inspiring
VEX GO includes fun, collaborative, hands-on, minds-on activities that encourage all students to participate
---
Creative
VEX GO Imagines new ways to create while identifying unique patterns and relationships.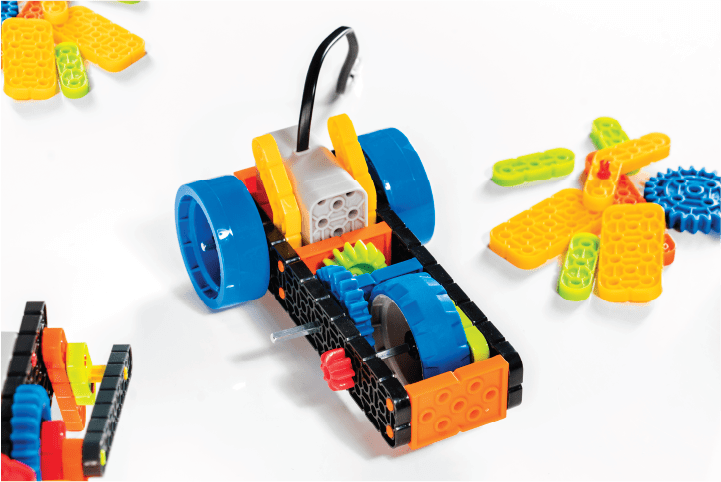 Getting Organized is a Snap.
Color-coded VEX GO containers help teachers stay organized while their students are learning on-the-go.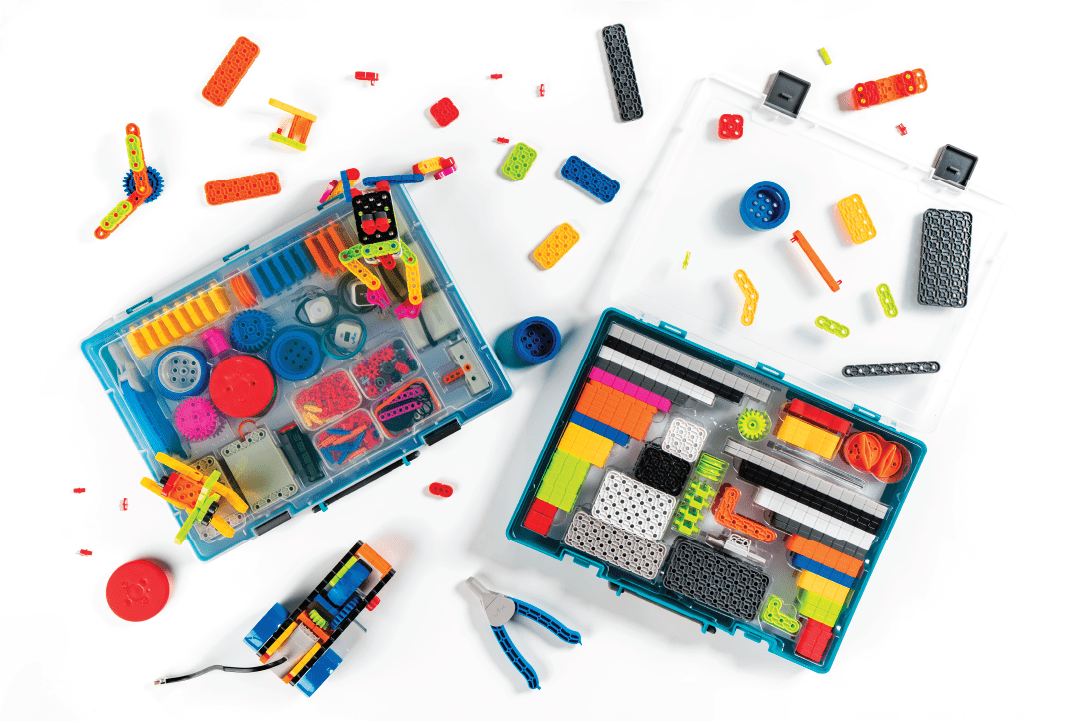 ---
STEM Labs
VEX GO STEM Labs are designed to provoke STEM thinking and spark creative problem-solving ideas in as little as 40 minutes.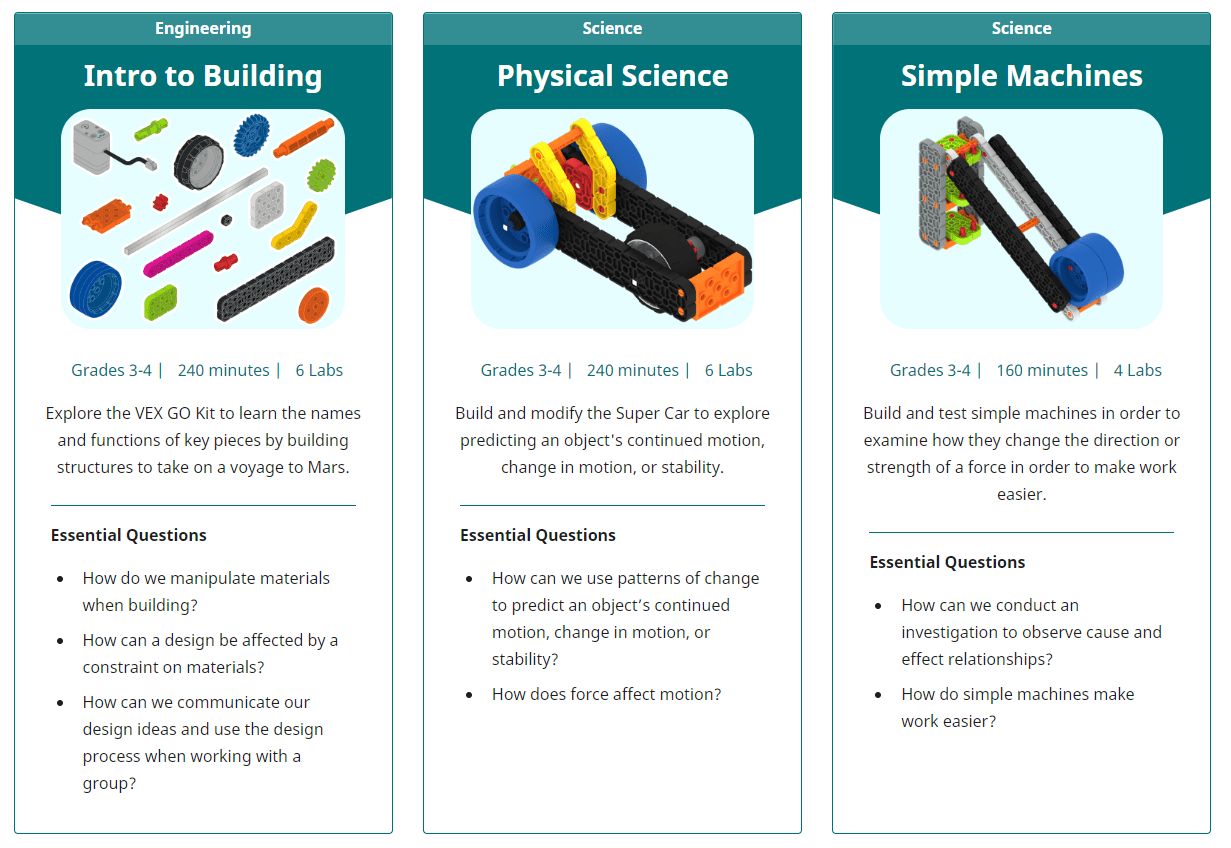 ---