VEX IQ Get Started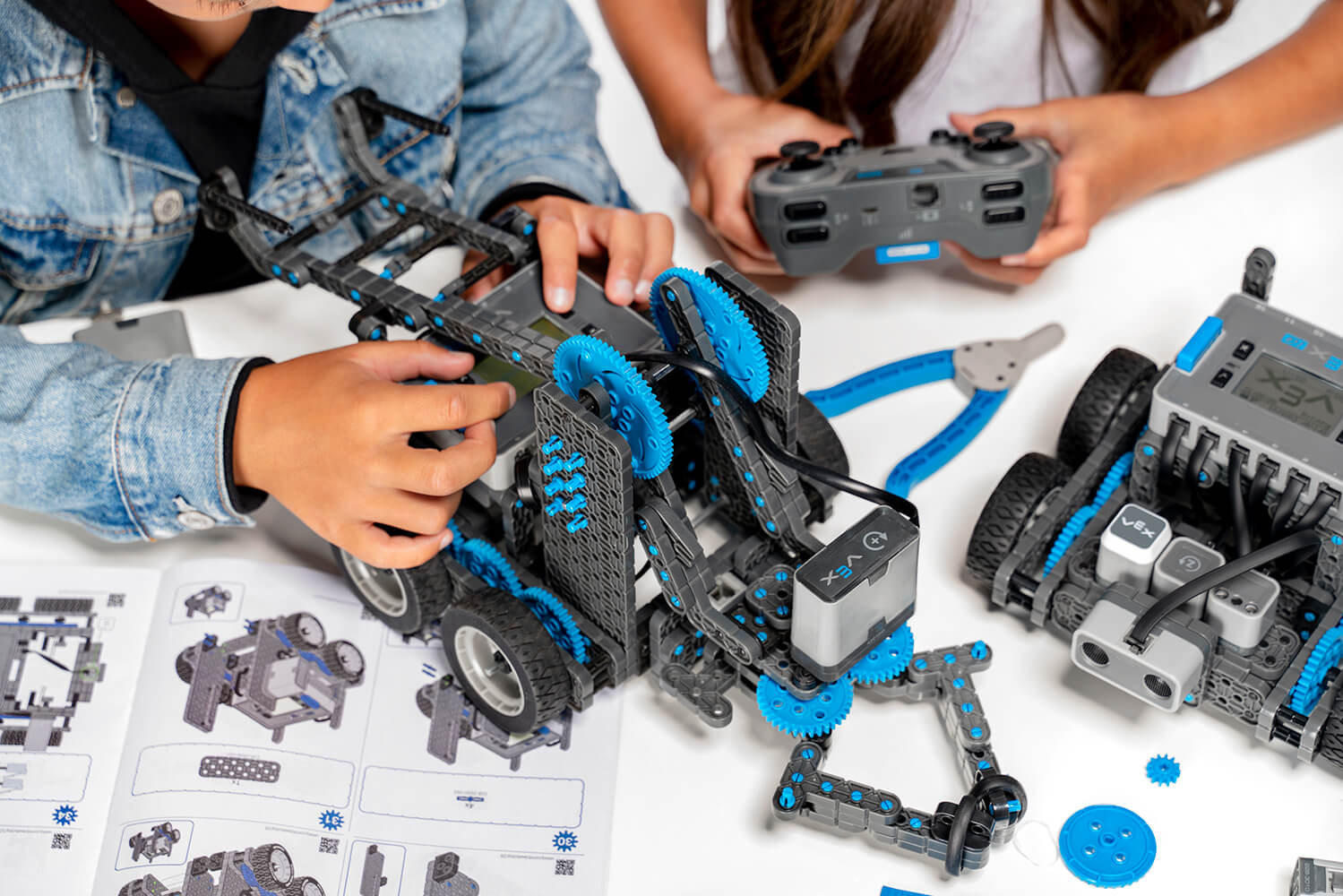 VEX IQ enables engaging classroom and competitive robotics that inspires students with a complete STEM experience. The VEX IQ kit comes with everything you need to successfully implement educational robotics. This kit is perfect for classrooms and a great starter for competition teams. One kits supports 2-4 classroom students, and classroom bundles are available.
The VEX IQ system includes plastic, snap-together pieces designed specifically for the dexterity for young hands. Students can easily build their first robot, and the wide variety of additional parts means that students can build a robot that is bigger, stronger, and more functional as students continue to learn.
Get started coding your VEX IQ with VEXcode. VEXcode is a coding environment with an intuitive layout that meets students at their coding level. VEXcode is consistent across Blocks and Text, across VEX IQ and VEX V5, allowing students to focus on creating with technology, rather than navigating a new layout as they progress.