VEX V5 Workcell
---
---
Introducing the VEX V5 Workcell
VEX Robotics has leveraged our 5th generation robotics platform, VEX V5, to the task of Automation Robotics. Using the wealth of robotics electronics, motors, sensors, mechanical and motion components, we developed the Workcell specifically for Career and Technical Education. Tied in with our successful VEXcode programming software, students can learn Factory Automation concepts in an approachable manner.
---
---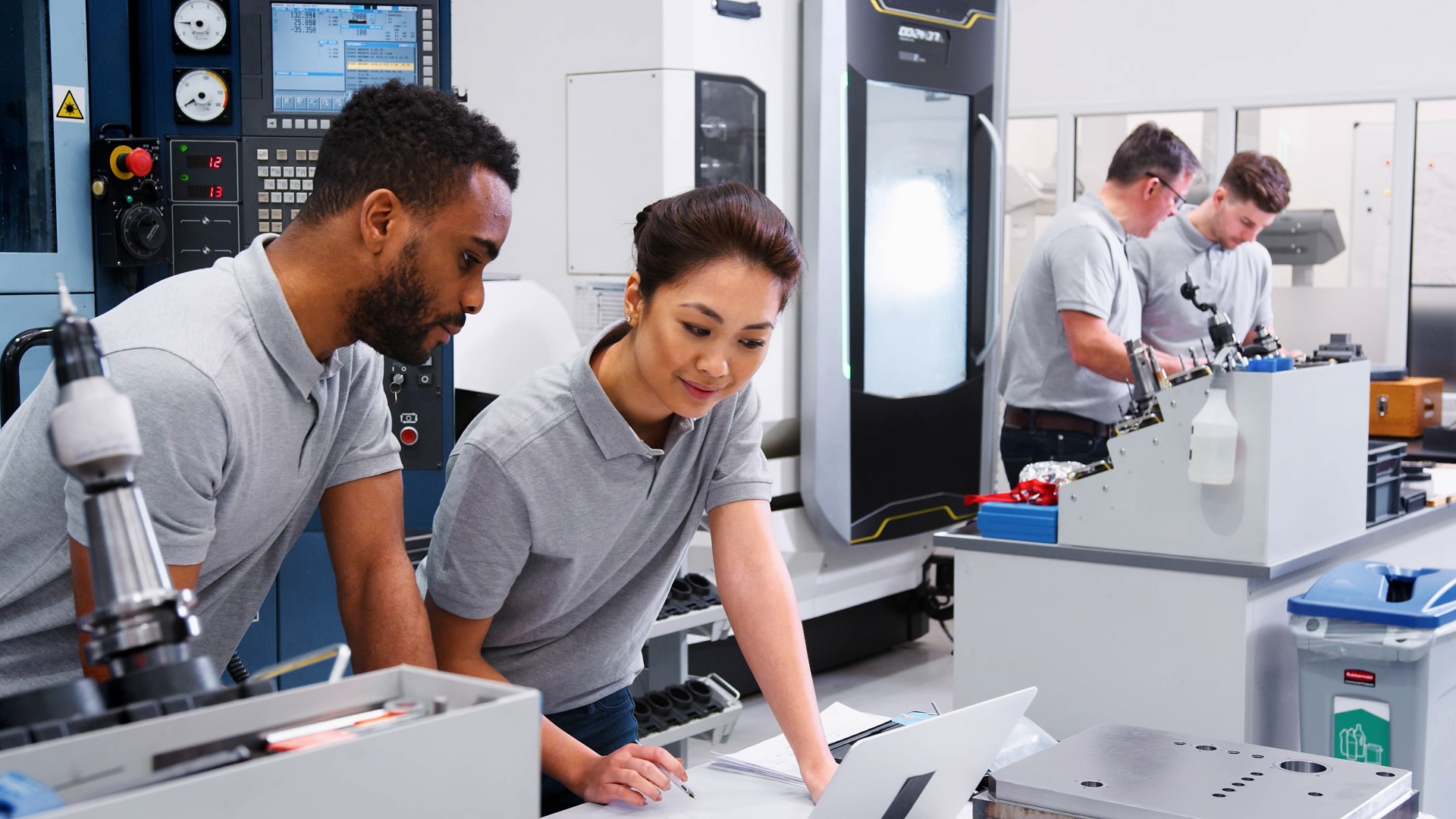 Workforce Development
The skills required for today's workforce are changing dramatically. Increasingly, workers have to deal with new information, solve unstructured problems, and have strong interpersonal skills.² Schools have responded to this challenge by organizing around themes like 21st-century skills and introducing activities that require collaborative problem-solving.
---
Nearly 2.5 million STEM jobs are going unfilled.
Here at VEX Robotics, our love of robots is fostered by the belief that educational robotics provides opportunities for hands-on STEM exploration, empowering students to learn actively by challenging them to solve real-world problems. By familiarizing students with coding, sensors, and automation via robots, they hone the critical computational thinking skills needed to succeed in both the 21st century's workforce and everyday life.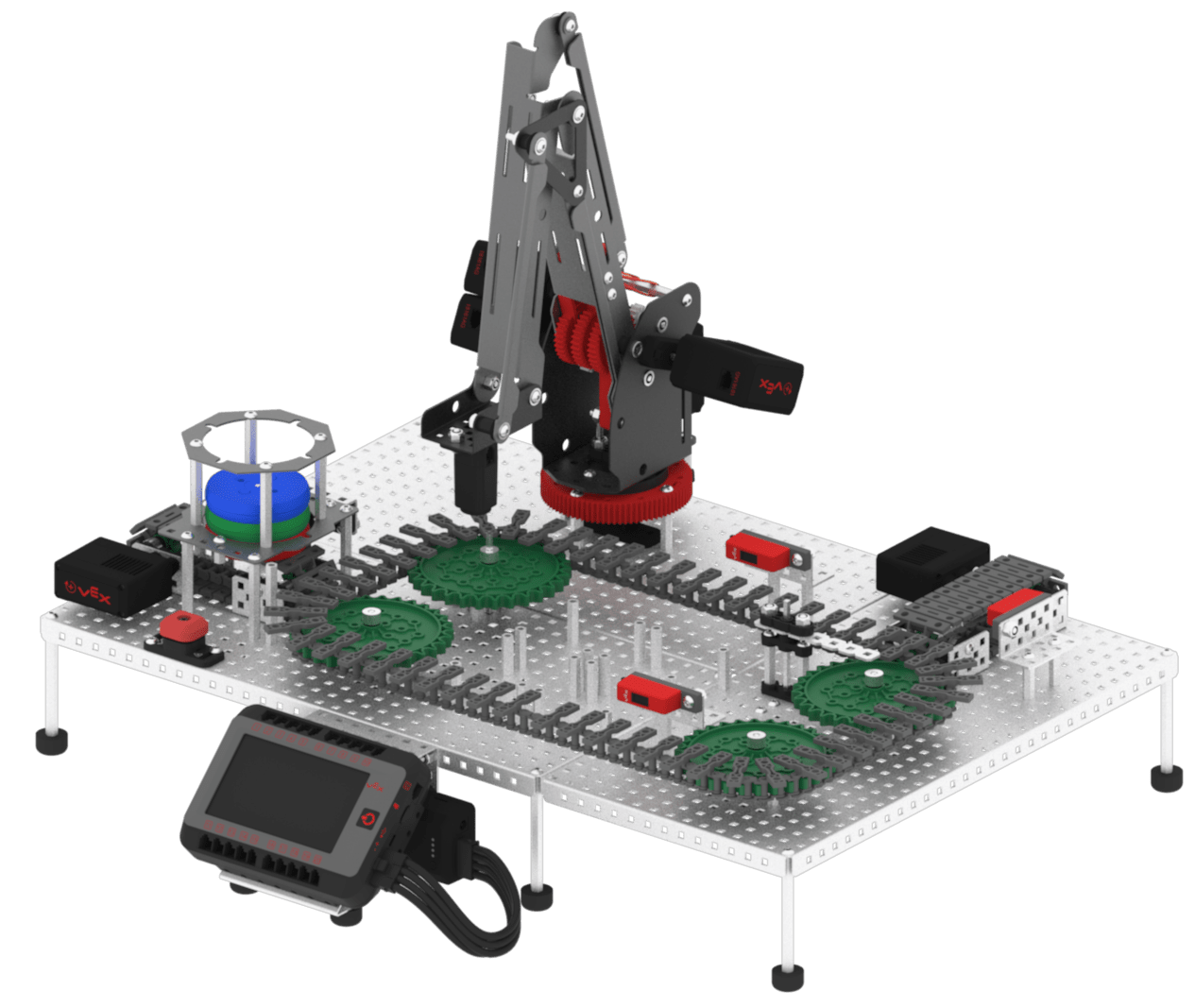 ---
Curriculum That Any Educator Can Use
High-quality instructional materials, professional development, the VEX Knowledge Base. Everything you need to become a STEM leader. Enables engaging classroom and competition robotics that inspires students with a complete STEM experience, ensuring workforce development and college preparedness.
---
Course Outline
Our educator resources include high-quality instructional materials, professional development, and the VEX Knowledge Base to give you everything you need to become a STEM leader. Our STEM Labs foster engagement within the classroom, providing a complete STEM experience, ensuring workforce development and college preparedness.
---
Lab 1: Industrial Robotics
Lab 2: Safety
Lab 3: Manual Robot Arm Movements
Lab 4: Programming Arm Movements
Lab 5: Using Variables
Lab 6: Using an End Effector
Lab 7: Dropping Off Objects
Lab 8: Transporting Objects
Lab 9: Using a Conveyor System
Lab 10: Conveyor Systems and Sensors
Lab 11: Cooperative Systems
Lab 12: Classroom Competition
---
---
Free Online Professional Development
(Coming May 2021)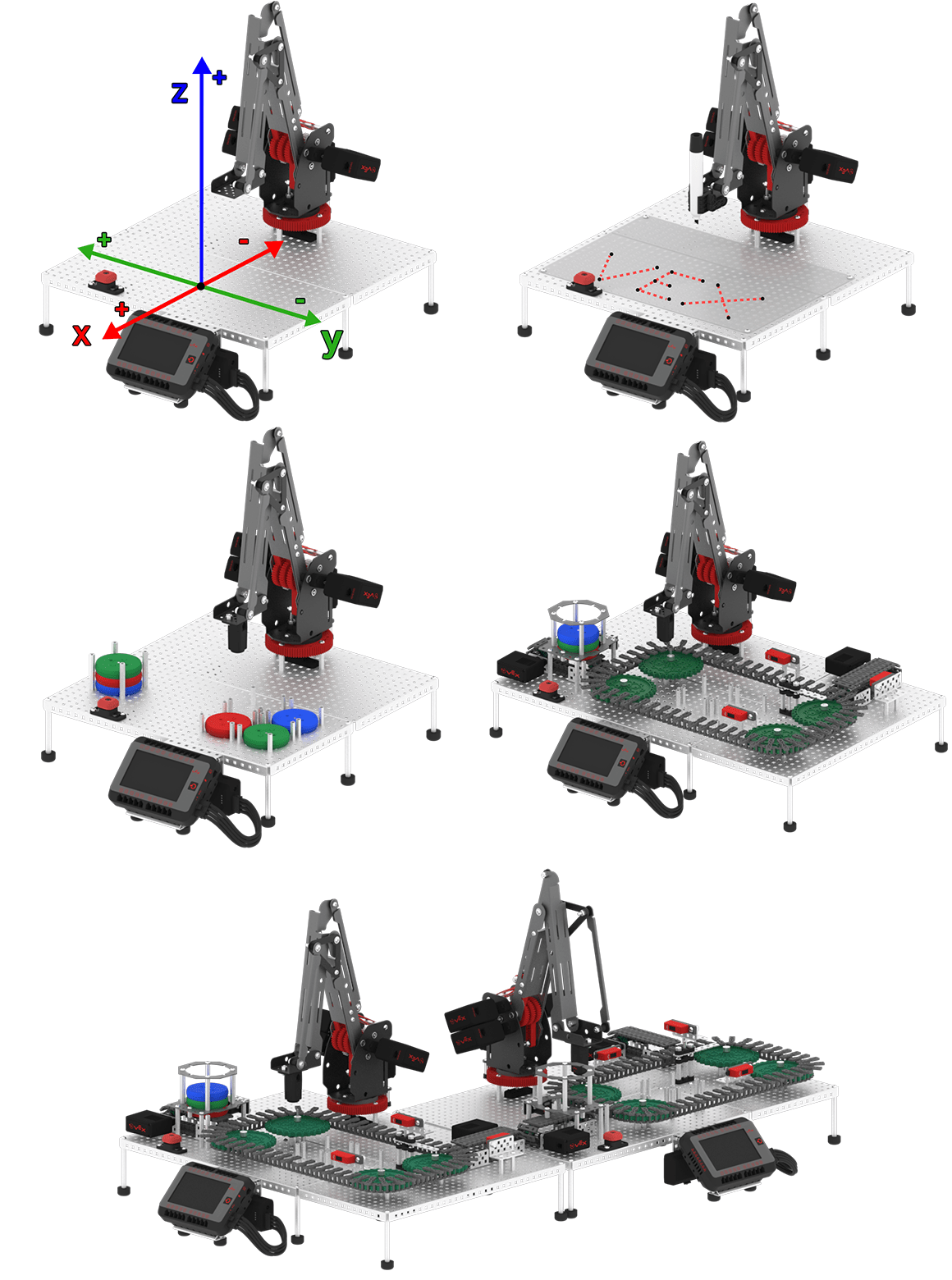 ---
The REC Foundation bridges the gap between classroom and workforce
Together, VEX Robotics and the REC Foundation aim to improve Workforce Development Education and interest by providing a clear path for students to prepare for advanced manufacturing careers and the future of Industry 4.0.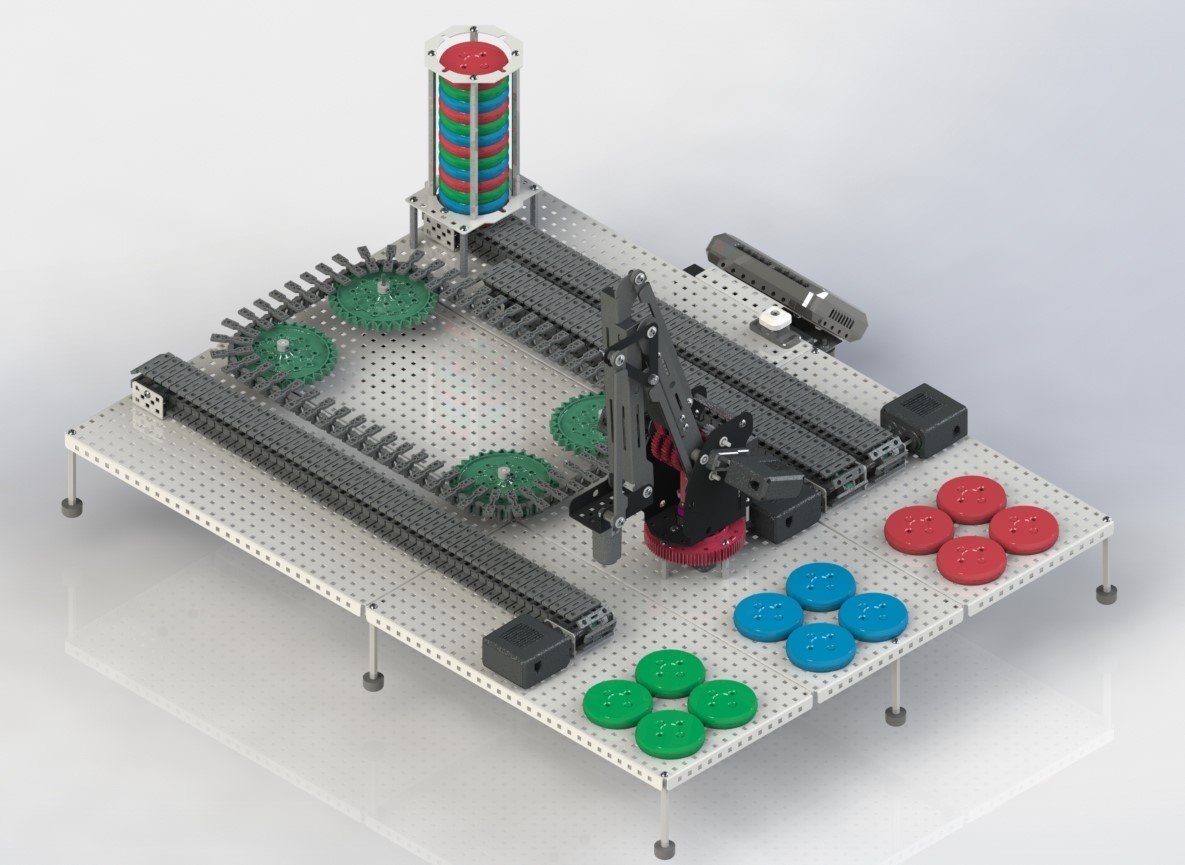 Factory Automation Competition
The Factory Automation Competition is a classroom-based competition that allows students from across the world to integrate and recognize how STEM skills translate to the workforce. This unique new manufacturing competition will attract students into robotics manufacturing careers while providing curriculum, resources, and hands-on problem-solving skills.
AMC Teams are presented with various manufacturing challenges to have the best throughput and run time at different levels of competition or Competition Phases. These phases progress the student's workcell as they design, build, program, and implement the best solutions for each challenge, all while competing on a global scale.
There is no travel involved.

Video Submission.

The competition evolves annually. No new hardware needed.
---
Professional Development
VEX Certified Educators. At VEX, we are proud that we have certified thousands of educators all over the world. The VEX Certified Educators program is online, allowing you to learn how, when, and where you want. The VEX Workcell Certified Educator program is a free, self-paced online learning experience that you can access from anywhere. You'll learn specifics about the V5 Workcell, the sensors it utilizes, and how to utilize the STEM Labs within your classroom. When completed, you'll earn a certificate that you can then share with the world.
(Coming May 2021)
VEXcode
From elementary school through college, VEXcode is a coding environment that meets students at their level. The intuitive layout of VEXcode allows students to get started quickly and easily. VEXcode's Block-based interface is the perfect platform for those new to coding or the VEX V5 Workcell. Each block's purpose can easily be identified using the visual cues like its shape, color, and label. Students use a simple drag and drop interface to perform tasks and solve challenges with the V5 Workcell.
Knowledge Base
The knowledge base is our online library of everything VEX, containing hundreds of articles, all designed to provide you with helpful information on all of our products and ongoing support. We have sections in our KB dedicated to each product. The KB articles cover a wide variety of topics, all designed to help you implement VEX products within your classroom.
---