System Bundle
All the essentials for controlling a VEX robot with the Cortex.
The Cortex System Bundle contains everything needed to start controlling a VEX robot using the Cortex Microcontroller. This bundle is perfect for upgrading from legacy hardware, or for schools with enough spare structure to start building additional robots!
(1) Cortex Microcontroller
(1) VEXnet Joystick
(2) VEXnet Keys
(4) 2-Wire 393 Motors
All necessary batteries and chargers
Starter Kits
Everything needed to build your first robot today.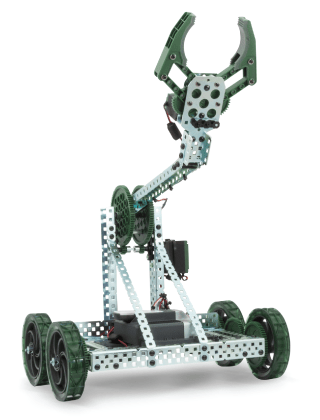 VEX Cortex Starter Kits are great hands-on tools for teaching STEM education to students. With helpful instructions, tools, and default programming code included, any student or hobbyist can build their first Clawbot in a matter of hours.
Low-cost kit is a perfect introduction to robotics
Build the Clawbot and pick up objects
Pairs seamlessly with the free VEX Cortex Curriculum
Basic drive base can be used for many designs
Learn about center of gravity and other concepts
Includes robot programming software options
Classroom & Competition Kits
Everything needed to build your first robot today.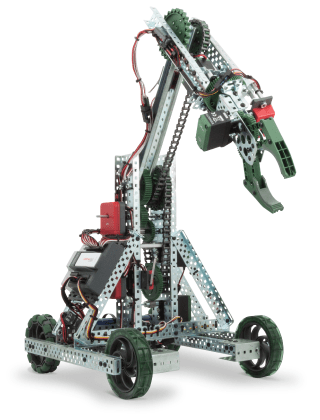 Classroom & Competition Kits take educational robotics to the next level. The wide variety of additional included parts means that a team of students can build a robot that is bigger, stronger, and more functional.
Build robots that feature additional sensors or linkages
Enhances lessons found in the VEX Cortex Curriculum
Includes popular accessories used in competition
Choose Mechatronics or Programming options
Includes robot programming software options