The STEM Solution for Your Classroom
Robotics is not only the future, it is also the present. By familiarizing students with programming, sensors, and automation, they hone critical computational thinking skills needed to succeed in both the 21st century's workforce and in everyday life.
Beyond science and engineering principles, VEX Robotics solutions encourage creativity, teamwork, leadership, passion, and problem-solving among groups. That's why VEX is committed to advancing robotics education as leaders in STEM, making it easy to implement and being your partner along the way!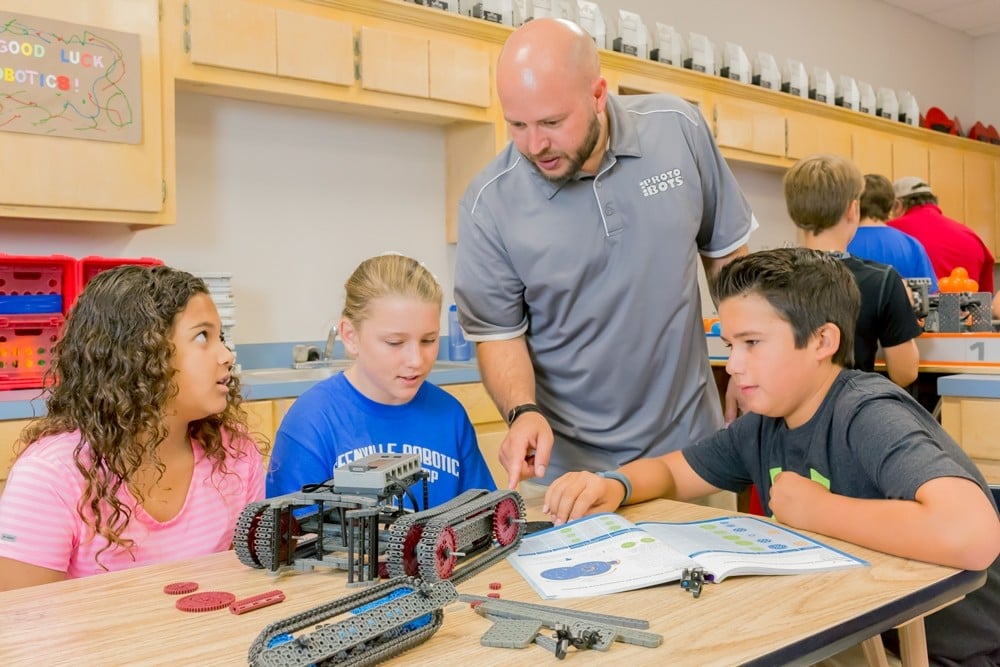 Educational Robotics Gives Students Ownership Over Their Learning
Giving students real choices in the classroom through educational robotics can boost their engagement and motivation, allow them to capitalize on their strengths, and enable them to meet their learning needs. Educational robotics helps students feel a sense of autonomy, capability and relatedness.
Autonomy: Students feel autonomous when they understand the task, particularly if the tasks feels aligned with their values, interests, and goals.
Competence: Students feel competent when they believe they know what to do to be successful and feel capable of mastering challenges.
Students feel a sense of relatedness from feeling close to people or a sense of belonging in a group
How Educational Robotics Connects STEM Disciplines
The study of educational robotics affords a wide variety of learning opportunities because it has STEM (Science, Technology, Engineering, and Math) as its prerequisites. Robotics is always interdisciplinary in ways that are tangible and applicable to students. Students gain an understanding and knowledge through the connecting of concepts from each of the STEM domains. Activities involving robotics necessitate that students collaborate, think computationally, troubleshoot, and innovate - all fundamental skills for 21st-century learners and, eventually, 21st-century professionals. Educational robotics has the potential to be used as the context for teaching fundamental scientific methods and practices, such as the scientific method, observation, experimentation, data collection and analysis. It also allows for investigations of applied physics and mechanical concepts, systems thinking, and of course artificial intelligence. Educational robotics highlights the many ways in which technology impacts daily life in the 21st century. Students build, code, and manipulate their own technological designs to apply innovative ideas that improve existing processes. Robots are tangible examples of how technology is used to meet the needs of its users and the needs of society. Educational robotics allows students to practice the engineering design process. They learn to work within constraints, identify multiple solutions to problems, and find the best possible solution through iteration. Students hone valuable skills with problem-solving, troubleshooting, research and development, invention and innovation. Educational robotics is an excellent way to make math more meaningful for students. Robots provide the "hook" that enables students to connect with, and immerse themselves in, the world of mathematics by applying their skills to a real-world setting. Students are then able to learn to appreciate the value of mathematics in their daily lives.
VEX is Designed for Teacher Partners
VEXcode
VEXcode
From elementary school through college, VEXcode is a coding environment that meets students at their level. The intuitive layout of VEXcode allows students to get started quickly and easily.
VEXcode is consistent across Blocks and Text, across VEX IQ and VEX V5. As students progress from elementary, middle, and high school, they never have to learn a different blocks, code, or toolbar interface. As a result, students can focus on creating with technology, not trying to navigate a new layout.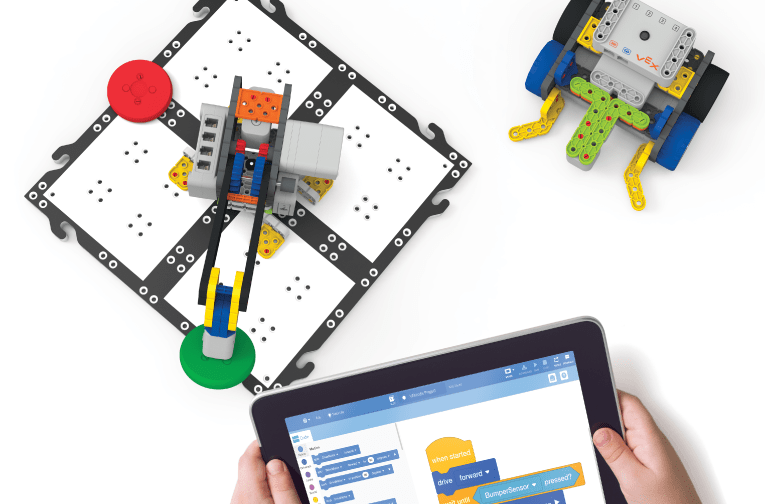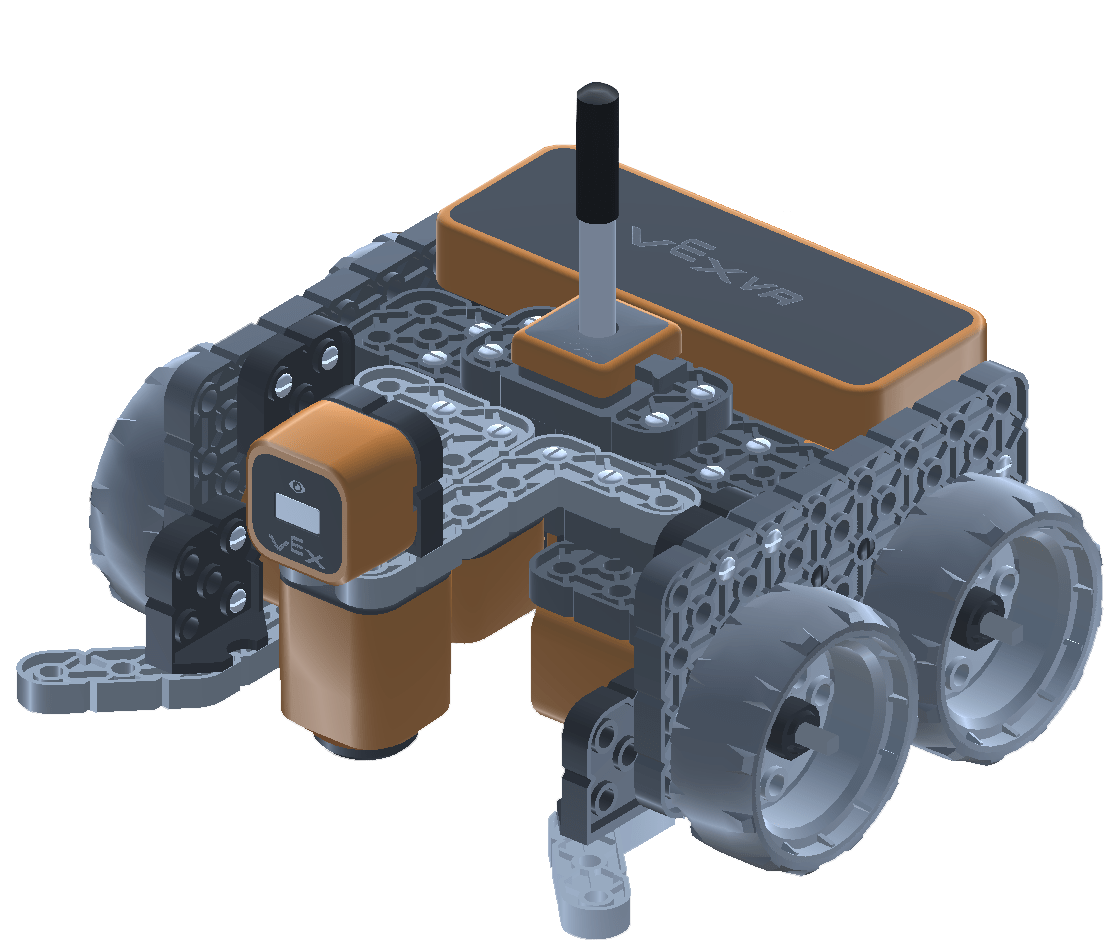 New! VEXcode VR
VEXcode VR lets you code a virtual robot using a block based coding environment powered by Scratch Blocks. VEXcode VR is based on VEXcode, the same programming environment used for VEX 123, GO, IQ and V5 robots. We all know that robots make Computer Science (CS) come to life with real world applications. Now STEM learning can continue while at home for students, teachers and mentors with no access to their VEX robots.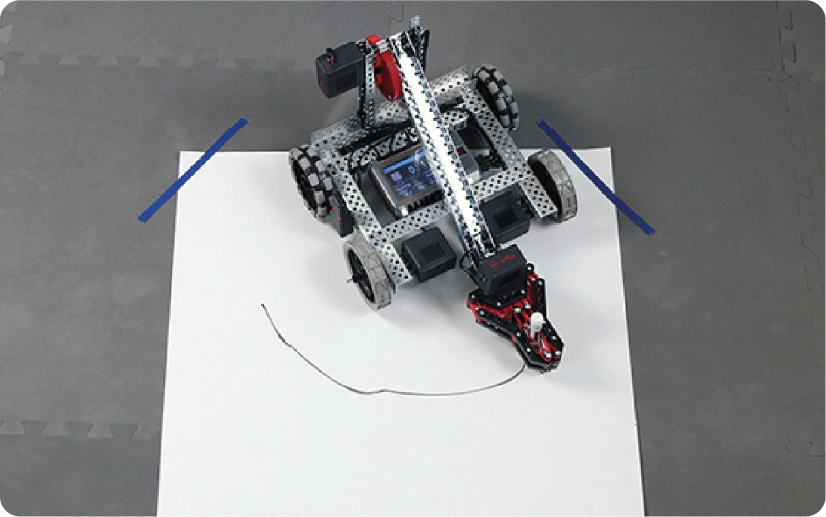 STEM Labs
VEX Robotics created STEM Labs as a supplemental educational resource. The purpose was to support educators with free, easy to follow STEM lesson plans that align with educational standards. Each STEM Lab contains hands-on lessons with guided explorations that encourage teamwork and collaboration.
Educator Certification
Educators are lifelong learners. VEX now offers free, online training that helps educators at all different ability levels. Experience fun and engaging lessons while supporting students as they become proficient with the VEX Robotics system.
By the end of the VEX Certified Educator program, you will be fully prepared to implement educational robotics and become a technology and innovation leader within your school and community.