VEX V5 Get Started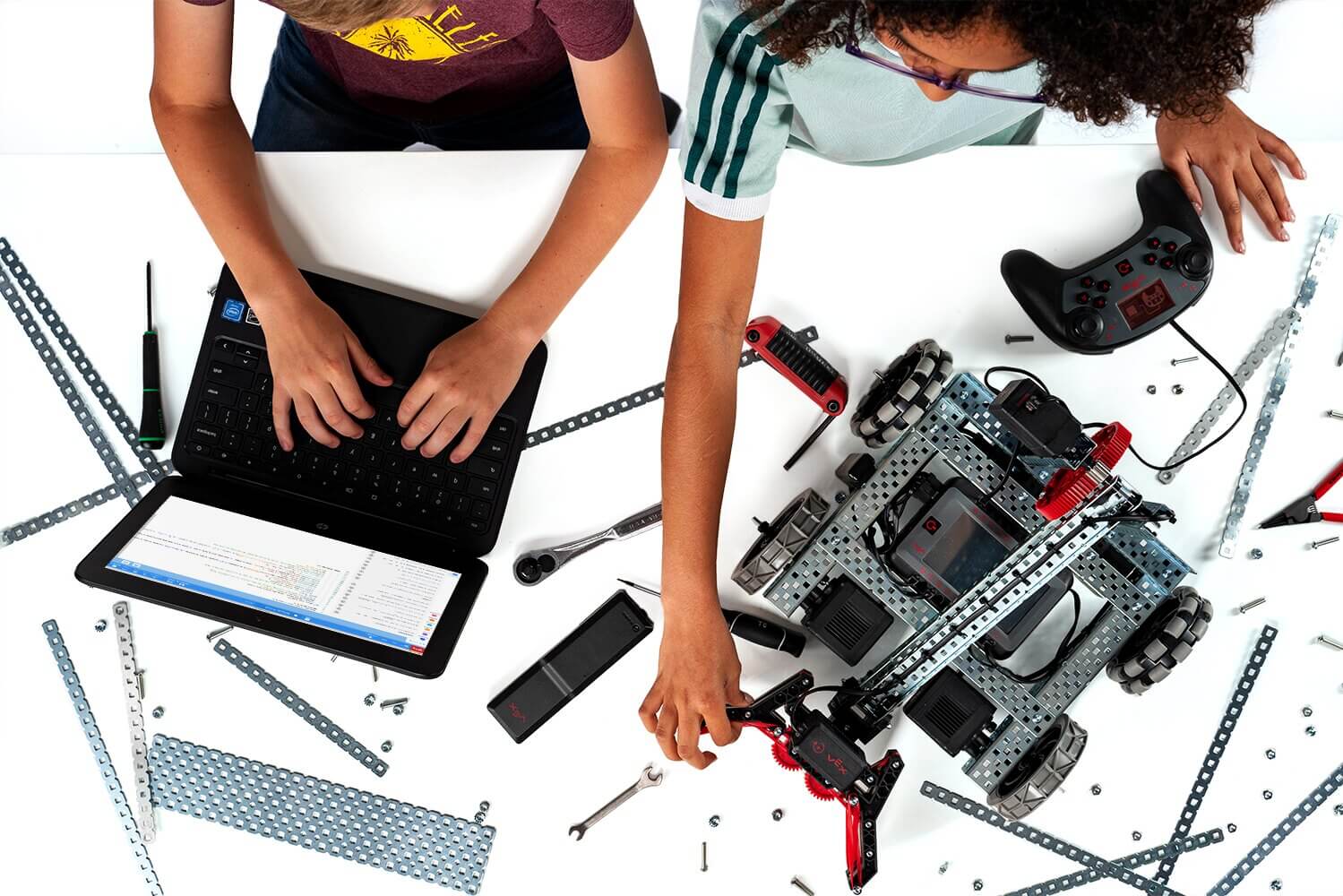 VEX V5 is a metal-based robotics platform with bolt-together pieces that can be used to create any mechanism. Students can begin at any level and move to more advanced Engineering and Computer Science concepts as they explore and challenge their robotic designs and coding projects. The VEX V5 Brain enables wireless driving and wireless programming while the V5 Controller provides users with instant feedback from the Robot Brain.
VEX V5 can be coded using VEXcode, a coding environment that provides students with an authentic coding experience and enables their VEX robots to become an engine of innovation. Whether you are getting started in the classroom, on the competition field, or both, VEX V5 is only limited by imagination. Select any of the links below to help you get started.
First Time Users
Use the links below to guide you through the first steps to take when you get your VEX V5 Kit.
Get Started
Begin with
Get Started with
VEX V5
Download
VEXcode V5
Teaching with VEX V5
Use the links below to help you prepare to teach with VEX V5 in your setting.
Getting Started
with VEXcode V5
Coding with
VEXcode V5
Classroom
Curriculum